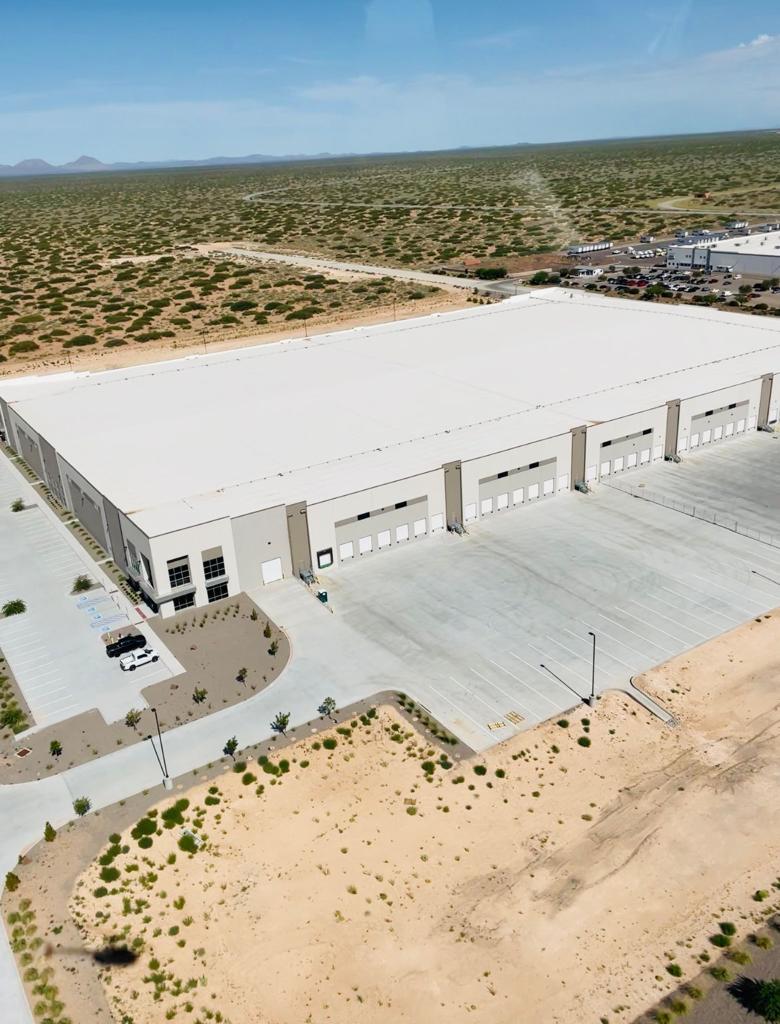 We are happy to welcome Aires Worldwide Logistics to New Mexico. They will be a key addition to the plethora of companies at the New Mexico Borderplex region and it was a great team effort by all involved to make this happen.
November 21st, 2022 – Aries Worldwide Logistics, a Houston-based leader in global supply chain solutions and logistics has chosen Santa Teresa, New Mexico for the site of its latest expansion. This project is part of the company's strategy to better accommodate its robust list of customers who are already part of the high-growth New Mexico Borderplex and further establish itself in a major trade lane with confirmed increases in commercial traffic. "It was a no-brainer to expand Aries Worldwide Logistics' newest branch into Santa Teresa, New Mexico," says District Director Jose A. Guzman. "Statistics have shown that the Santa Teresa Port of Entry's land port volume (in USD) has quickly risen from 17th to 6th place in national rankings." The Santa Teresa project is set to open its doors in November 2022, with an estimated initial capital expenditure of $1.5 million. Twenty new jobs will be created for New Mexicans from the onset, with potential for further hiring in the future.
The nearly four-decade old Texan company offers warehousing, packing and brokerage solutions via its comprehensive global network that encompasses trucking, rail, cargo ships and airfreight modalities. The privately-owned enterprise's new site in the heart of the Borderplex region is an existing facility on Airport road with over 145,000 square feet of space in a corridor at the nexus of global commerce and will be the only warehouse in Santa Teresa with designated Foreign Trade Zone (FTZ) services open for all clients. Within three minutes from both the Union pacific Rail Depot and Port of Entry, the facility will feature six levels of racking that leverage state-of-the-art Information Technology and equipment. In an increasingly complex field, Aries employees are highly trained in the latest technologies and standards, including the U.S. Customs & Border Protection's Customs and Trade Partnership Against Terrorism program (C-TPAT) and ISO certifications. The company's District Director Jose Guzman estimates initial freight value passing through the location will be in excess of $250 million in annual volume. "We are proud to promote and maintain this high-value operation in Santa Teresa with our goal to push the Santa Teresa Port of Entry into the top five in terms of land port volume. We are excited to contribute to the workforce, the economy, and to help promote Santa Teresa for years to come." says Guzman.
With commitments in place by governments on both sides of Santa Teresa's borders and already the fastest crossing times of any land-based port of entry in the nation, Aries saw Santa Teresa and New Mexico from the beginning as an attractive option. "Aries Worldwide Logistics maintains a client portfolio of choice Fortune 500 companies and we have consistently shown them just how much easier it is to do business in Santa Teresa," says Guzman. "I must mention that the leaders of Santa Teresa, entire state, and the local CBP personnel have been so inviting to us. Santa Teresa is on the cusp of blowing away all other ports and with New Mexico's formula of good service, business savvy, development potential, and location–it will be a fantastic place for trade for decades to come." This environment follows New Mexico Gov. Michelle Lujan Grisham's targeting of international trade as a key industry to further diversify and strengthen the state's economy. The governor and her legislative team have already allocated nearly $80 million in infrastructure improvements along the Santa Teresa-San Jeronimo gateway–including roadway, water utilities, and airport improvements. This effort is in coordination with a $700 million pledge from the Mexican Federal Government and Chihuahuan state representatives to modernize infrastructure on its side of the border. Combined, projects will further streamline economic integration between the two partners and build the framework for further job creation from the private sector.
"The Santa Teresa border region continues to grow and we are excited to welcome Aries Worldwide Logistics to New Mexico," says Melinda Allen, President and CEO of the New Mexico Partnership.
About Aries
Founded in 1984, Aries Worldwide Logistics is a privately owned global supply chain solutions and logistics company based out of Houston. The company also has offices in Brownsville, El Paso and Grapevine, Texas. Aries operates on a global level utilizing its comprehensive global network to provide a full range of supply chain solutions. Aries offers warehousing, crating, packing, brokerage services along with trucking, rail, ocean, and air freight services anywhere across the world.