NEW MEXICO
VALUES OUR BUSINESSES
That's why we stand ready to partner with you in very real and tangible ways to help you succeed, the New Mexico Business Incentives toolkit helps us to help you prosper here. We have created the right kinds of incentives to help you train your workforce, build or upgrade your facility, and ensure that your taxes are fair and equitable.
The State of New Mexico and its communities offer employers aggressive incentives to encourage job creation and investment. Our business incentives are designed to be an ongoing benefit that rewards companies for future expansions. By designing our incentives this way, it allows both new and existing companies to utilize these programs.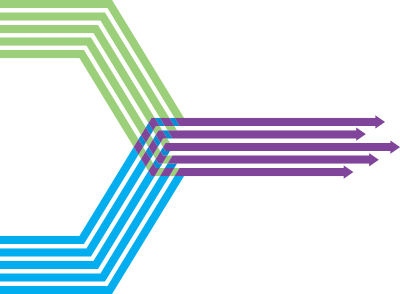 THE JOB TRAINING INCENTIVE PROGRAM (JTIP)
One of New Mexico's most impactful business incentives, the Job Training Incentive Program (JTIP) funds on-the-job and classroom training for newly-created jobs in expanding or relocating businesses by reimbursing employers for 50-75% of employee wages for up to 6 months.
HIGH WAGE JOBS TAX CREDIT (HWJTC)
Employers are eligible to receive a tax credit for each new high-wage economic-base job (paying over $40,000 in a rural area or $60,000 in a metro). The credit equals 8.5% of the wages and benefits paid for each such job created, up to $12,750 per job.  Credits in excess of tax liability can be refunded to the employer as cash.
INDUSTRIAL REVENUE BOND (IRB)
New Mexico's property taxes are among the lowest in the nation for both real and personal property. Property taxes can be further abated through the use of an Industrial Revenue Bond (IRB). Communities across New Mexico have the ability to issue IRBs to support economic development projects. New Mexico also provides an array of tax credits and incentives to offset gross receipts and compensating taxes such as those on manufacturing equipment as well as other industry specific credits.
Ready to find out more?
Visit the State of New Mexico Economic Development online incentive database or call the New Mexico Partnership at (888) 715-5923. We're eager to help you learn about the New Mexico Business Incentives that are available to help you succeed!