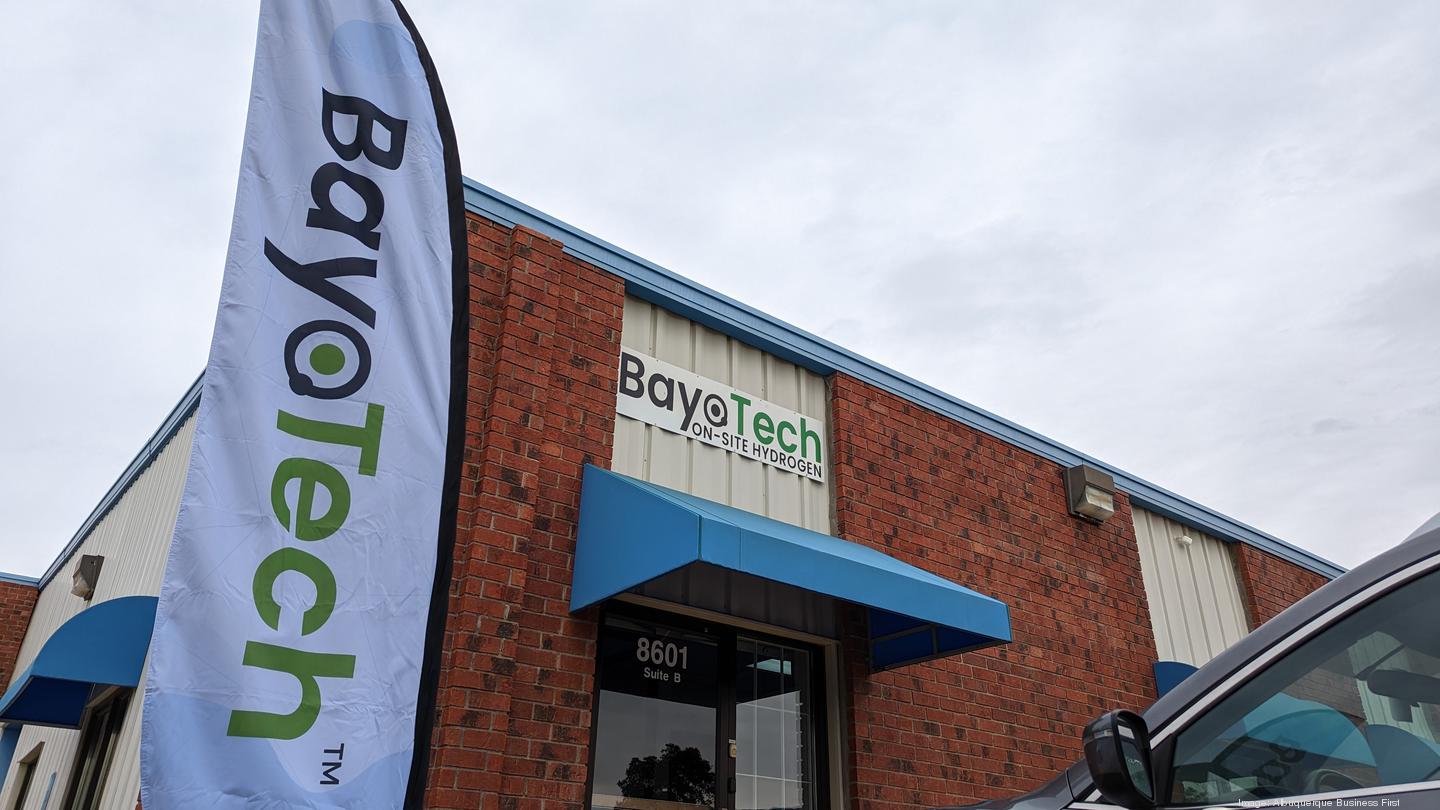 By Jacob Maranda – New Mexico Inno Reporter
October 28th, 2022 – Hydrogen energy could become a $500 billion market across the globe by 2035. This New Mexico company wants to pioneer a new approach for the market in the U.S. with a new, localized model.
BayoTech Inc. is a fast-growing hydrogen energy company based in Albuquerque. It operates a hydrogen transport business, delivering nearly 700 high-pressure hydrogen trailers to companies like Chevron and Hyzon Motors since 2001.
But BayoTech sees opportunities to expand into hydrogen production with what it's calling hydrogen hubs. These small, localized hydrogen production plants produce less hydrogen but are faster to build and cheaper than typical large hydrogen production facilities. The first hub is planned for Wentzville, Mo., an exurb of St. Louis, and set to be operational in the first half of 2023.
But by 2027, BayoTech hopes to build dozens of its commercial hydrogen hubs across the U.S. And then, depending on how the company scales, expand the hubs into the U.K. and Europe, said BayoTech's Chief Financial Officer Wendy Rollstin. The hubs follow what she called a "distributive model."
Instead of making a lot of hydrogen at one centralized location and shipping it out through expensive pipelines, BayoTech's hydrogen hubs will allow "localized" production, meaning lower transportation costs and easier on-site access for hydrogen-using companies and vehicles.
BayoTech plans to use a renewable form of natural gas to make hydrogen at these hubs. If the company can incorporate 30% renewable natural gas into its hydrogen production, then it would reach a carbon intensity score of zero and make hydrogen for about the same cost as diesel, Rollstin said during a presentation at BayoTech's headquarters on Thursday. it also hopes to save energy in the production process.
The company has a dozen patents for long "bayonet" tubes that hold steam methane reformers that produce the hydrogen. This method can capture heat and reuse it in a way that means energy savings of 20% to 30%, according to BayoTech.
Last December, the company unveiled a "pilot" production plant at its Albuquerque headquarters that uses this method. While the pilot plant isn't as large as an actual hub would be, it allows BayoTech to optimize its production system and test new technology, said Catharine Reid, BayoTech's chief marketing officer. Although plans to build a commercial Hydrogen Hub in Albuquerque on property owned by New Mexico Gas Co. didn't go through, Reid said there are plans to eventually bring a commercial hub to Albuquerque.