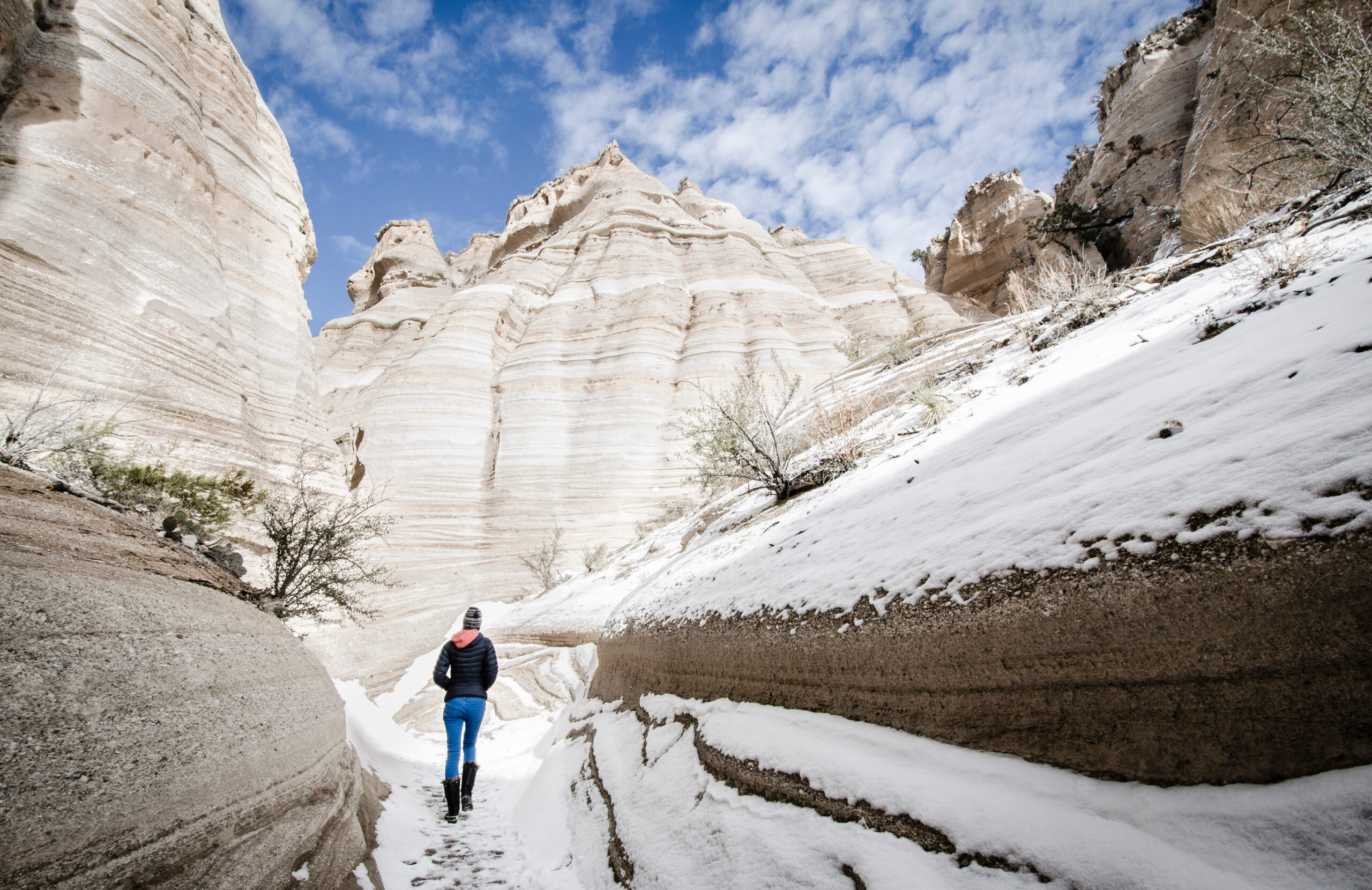 March 14th, 2023 – Economic Development Department Cabinet Secretary Alicia J. Keyes announced today that five communities across New Mexico will receive new outdoor recreation grants through the Outdoor Recreation Trails+ grant program.
The Outdoor Recreation Trails+ grant is a program of New Mexico's Outdoor Recreation Division (ORD), a division of the New Mexico Economic Development Department (EDD). ORD works to ensure that all New Mexicans gain from the public health, environmental, and economic benefits of sustainable outdoor recreation. The division was created in 2019 when Gov. Michelle Lujan Grisham identified the outdoor recreation industry as a key target sector to diversify the state's economy. Since then, a total of 90 projects and over $7 million have been awarded under the program.
The outdoor recreation industry employed 28,475 New Mexicans in 2021 and contributed$2.3 billion to the state GDP, ranking New Mexico 5th in the nation for outdoor recreation employment growth. The 2022 Bureau of Economic Analysis (BEA) report showed a substantial increase in industry employment of 18.2 percent.
"Everyone deserves access to New Mexico's greatest treasure – our great outdoors. Investing in outdoor access through infrastructure projects is sustainable economic development," EDD Secretary Keyes said. "We are thrilled to announce this round of awards for the New Mexico Outdoor Recreation Division Trails+ grant program."
Over $378,000 in funding will go to five projects and create 33 jobs. Three projects are located in rural areas, one on a Land Grant, and one is based in a smaller urban area.
"This set of grantees spans the broad geography of the state, from the City of Aztec in the far northwest, to the southeast community of Carlsbad, to a project in Albuquerque that highlights the value of acequias by educating trail users of historical and cultural traditions," ORD Outdoor Recreation Planner Carl Colonius said. "These grants include community planning efforts and trail construction, improvements to a shooting range, and motorized access along a scenic stretch of the Pecos River. ORD is excited to work with these new partners as we continue to work to ensure that all New Mexicans feel the benefit of having more active communities, equitable access to public lands, and sustainable economic development."
Outdoor recreation activities that will be supported by these five projects include: acequia irrigation, archery, backpacking, bicycling (road, mountain, and gravel), birdwatching, boating, camping, conservation/restoration/trail work, fishing, flora and fauna identification, gardening, hiking, horseback riding, off-highway vehicles, mushrooming, nature study, paddling (kayaking, canoeing, paddle boarding, etc.), rafting, trail running, swimming, and snowsports.