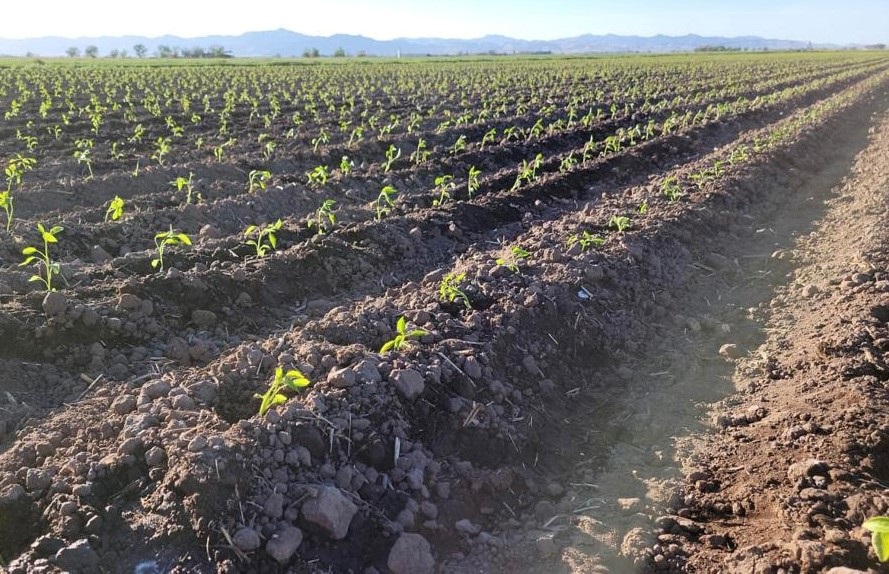 May 9th, 2023 – A global chile pepper company that mastered logistical innovations to market puree to restaurants and discerning foodies has announced a major expansion to New Mexico's Santa Teresa Borderplex.
The New Orleans-based Louisiana Pepper Exchange has purchased a 10-acre site in the Ironhorse Industrial Park, which provides strategic transportation advantages in processing pepper imports from Mexico and Central America and readies the company to cultivate relationships with growers in Southern New Mexico.
The recruitment to New Mexico is consistent with Gov. Lujan Grisham's economic policy to boost global trade and modernize infrastructure along the international border with Mexico. The strategy is to grow jobs and diversify New Mexico's economy.
"Louisiana Pepper Exchange's decision to expand in New Mexico proves again that our strategy of investing in the international border is working. This location in Santa Teresa is a win for the company and its customers, and a win for New Mexico, offering jobs and a more diverse economy," EDD Cabinet Secretary Alicia J. Keyes said.
The family-owned Louisiana Pepper Exchange was established in 2010 by Army veteran and West Point graduate Chris White. White used his deployment and logistical expertise to patent a proprietary shipping methodology for bulk pepper mash, which now supplies mash worldwide to some of the largest hot sauce manufacturers. Louisiana Pepper prides itself on being veteran-owned and hopes to tap into New Mexico's military retiree community as it builds a workforce.
Products are also available direct to consumers on the company's website.
The State of New Mexico is supporting the expansion with $300,000 in assistance from the New Mexico Economic Development Department's (EDD) Local Economic Development Act (LEDA) job-creation fund. Louisiana Pepper expects to hire at least 20 people over the next five years with an average salary of $45,000. LEDA funds will be released as the company meets economic development benchmarks.
The site will include a 40,000-square-foot processing warehouse along with space for tank farms that can store 30 million pounds of pepper mash for sale to U.S. customers.