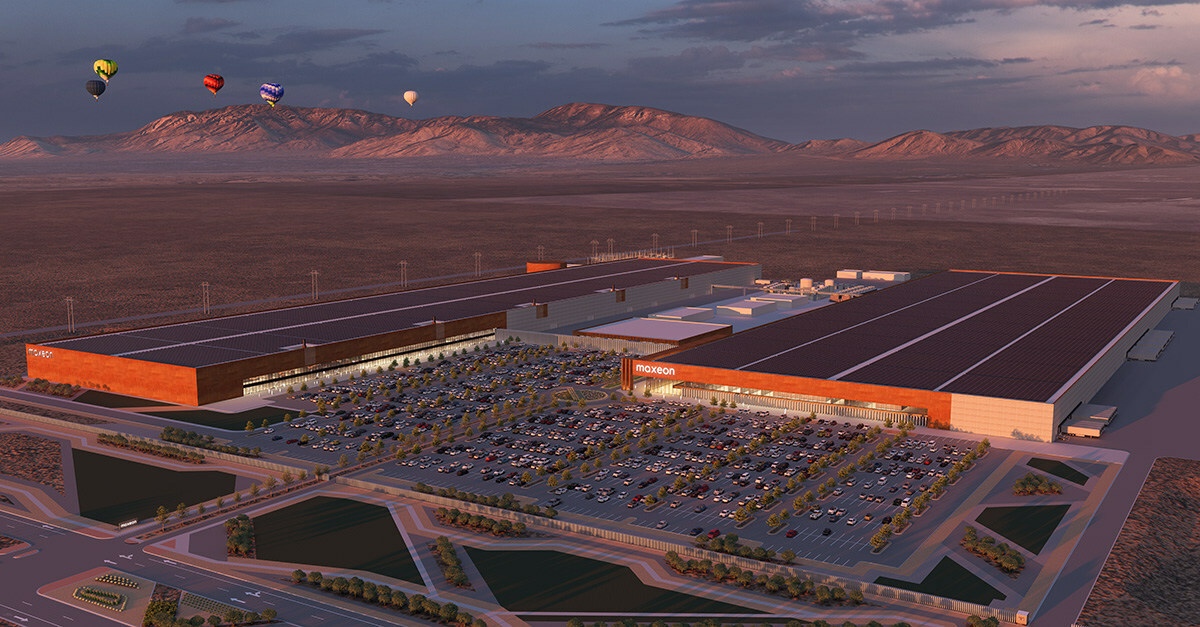 August 11th, 2023 – Singapore-headquartered Maxeon Solar Technologies has just announced that it's going to build a $1 billion silicon solar factory in New Mexico – the largest in the US.
The 3-gigawatt factory, which will be located in Albuquerque, will produce TOPCon PV-silicon cell technology and Maxeon's shingled-cell Performance Line solar modules. The new factory will supply both the utility-scale and rooftop solar markets.
The project is anticipated to cost over $1 billion and is subject to a successful financial close under the US Department of Energy's Title 17 Clean Energy Financing Program.
The Maxeon factory will be the first large-scale solar PV cell and panel factory in New Mexico, and its planned capacity is around double the size of the largest silicon solar factory currently operating in the US.
The 160-acre site in Albuquerque is in the community of Mesa Del Sol. The complex will include solar cell manufacturing, panel assembly, a warehouse, and offices.
Maxeon estimates that the new factory will create up to 1,800 jobs. The company plans to begin construction in the first quarter of 2024, and the factory is expected to come online in 2025.
READ THE SOLAR POWER WORLD STORY
READ THE BUSINESS FACILITIES STORY