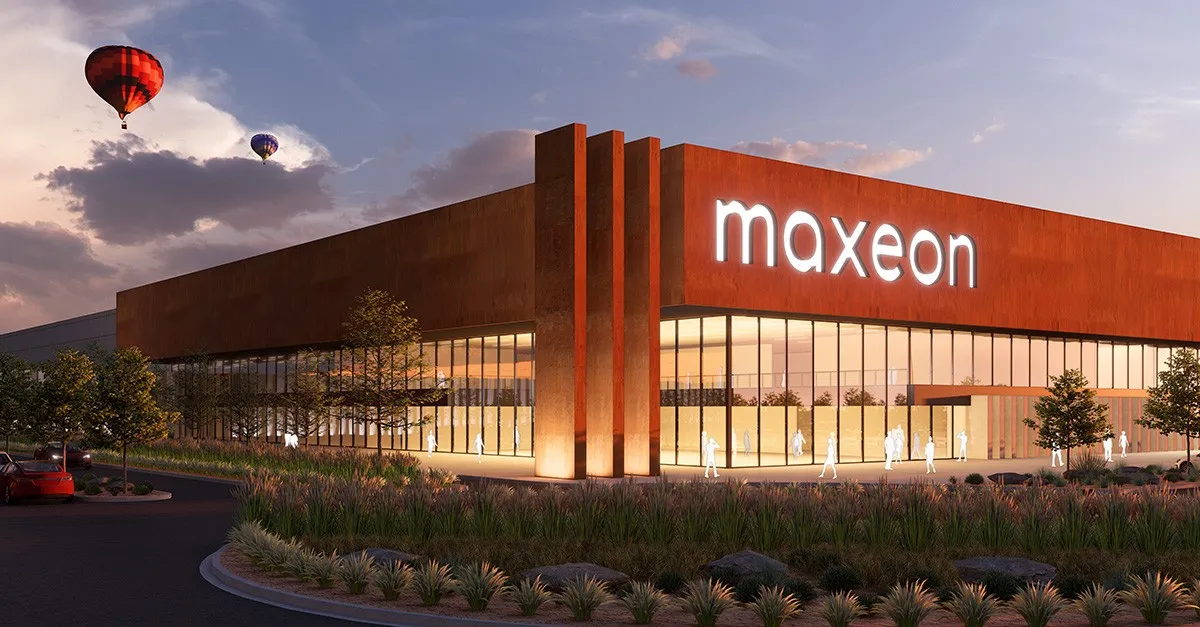 August 11th, 2023 – Gov. Michelle Lujan Grisham, along with Maxeon Solar Technologies CEO Bill Mulligan and other elected officials, today celebrated a billion-dollar investment by the company.
The New Mexico Economic Development Department in partnership with the Department of Environment, the City of Albuquerque, Bernalillo County, State Senator Michael Padilla, Congresswoman Melanie Stansbury, and Senator Ben Ray Luján secured the solar manufacturing project.
The Maxeon plant in Mesa del Sol will double the size of the largest solar manufacturing facility currently operating in the United States.
The company plans to begin construction in the first quarter of 2024, with factory ramp-up to commence in 2025. The complex will be built on a 160-acre site and will include solar cell fabrication, panel assembly, a warehouse, a research and development lab, and administrative offices.
Once complete, Maxeon estimates the new facility will create up to 1,800 jobs, including highly skilled manufacturing and engineering jobs, and produce millions of solar panels each year for the U.S. market.
The New Mexico facility will expand Maxeon's global manufacturing footprint, which currently includes plants in Mexico, Malaysia, and the Philippines.
"This is a state that can do anything," Gov. Michelle Lujan Grisham said during her remarks today at Mesa del Sol. "And frankly if it has happened and it's good, high-tech, and smart it happened here first. We're the eighth best place for solar and we're the cheapest place in America for solar. We are the first state to really grasp community solar designs. Maxeon is going to keep moving us and the United States forward in solar and renewable energy manufacturing. It takes everyone growing together. I am incredibly proud to welcome Maxeon to New Mexico."
"We chose New Mexico because of the outstanding characteristics and infrastructure available at this Mesa del Sol site, but also because of the welcoming business climate in New Mexico and outstanding workforce available here," Bill Mulligan, CEO of Maxeon, said. "New Mexico's commitment to the renewable energy transition was also a key factor."
"This is a huge win for New Mexico and we're excited to welcome Maxeon Solar Technologies to the state," Melinda Allen, president and CEO of the New Mexico Partnership said. "This project will create a significant number of high-quality jobs for New Mexicans and further establish New Mexico as the place to be for advanced manufacturers."
READ THE FULL NMEDD PRESS RELEASE