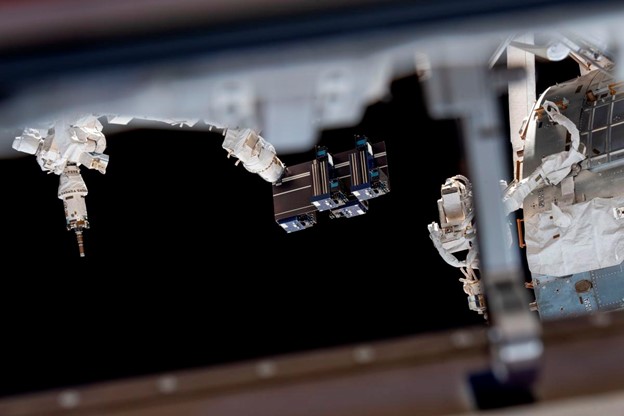 BY RYAN BOETEL / JOURNAL STAFF WRITER
September 12th, 2022 – In mid July, a spacecraft ferried 16 different materials to the International Space Station so scientists, including those at Kirtland Air Force Base, could study how they would respond to the harsh space environment.
The team of researchers included members from the Air Force Research Laboratory Space Vehicles Directorate, which is based at Kirtland. The experiment marks the first time scientists will receive periodic feedback to see how the objects are responding to space, where they face multiple types of radiation, atomic oxygen and other challenges.
"The overall mission objective is to expose materials to the space environment and see how they react," said Ryan Hoffmann, the mission manager.
Hoffmann runs the AFRL's Spacecraft Charging and Instrument Calibration Lab at Kirtland, which uses vacuum chambers to test materials for use in space. He said the ongoing project allows scientists to test the validity of the vacuum chambers.
Scientists from Georgia Tech Research Institute, NASA and DuPont de Nemours, Inc., are also part of the team.