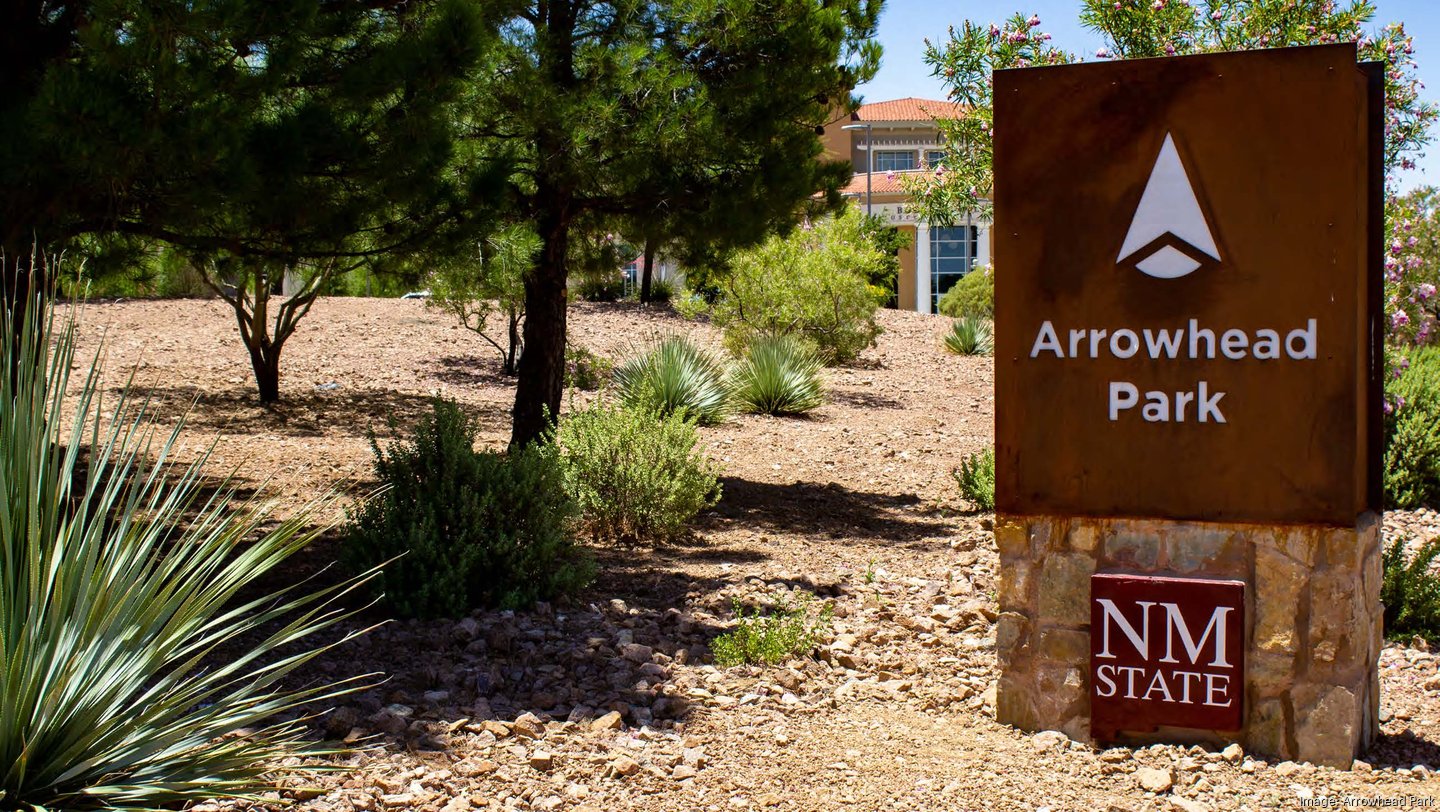 July 26th, 2023 – In the mid-1980s, plans started to emerge for the development of a large research and technology park in Las Cruces. Now, nearly 40 years later, New Mexico State University is in the process of formalizing some big plans for that park, with a projected cost upwards of $250 million.
Arrowhead Park is the name of a 200-acre master plan development tucked between the intersection of Interstate 10 and Interstate 25 in Las Cruces. New Mexico State University owns the land, which sits south of Wells Street and Aggie Memorial Stadium and is bisected by Arrowhead Drive.
Several buildings built over the past few decades lie on Park land, including the Arrowhead Park Early College High School and an 11,000-square-foot library and student services building as part of the Burrell College of Osteopathic Medicine. Another building — a 14,000-square-foot Creative Media Technology Building for Doña Ana Community College — is under construction.
But there are a lot more planned by the end of the decade.
"The city [of Las Cruces] does not have a tech office park environment, and that's what we envision Arrowhead Park to be," Wayne Savage, the executive director of Arrowhead Park, told Albuquerque Business First. "There's a lot of logistics-related and manufacturing growth in southern New Mexico, down around Santa Teresa, but we think we have a different market."
That market includes companies in digital health, aerospace and defense, creative media companies and the energy sector, as well, Savage said. The Park hopes to bring a mix of companies in those sectors, from startups to larger anchor tenants, to set up business there.
There are also plans for a multifaceted creative campus, where New Mexico State University currently has plans for 90,000 square feet of space. That creative campus would feature collaboration between different companies that choose to lease property there.