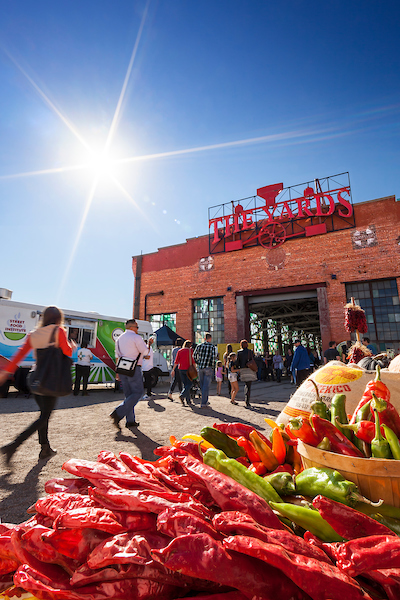 September 13th, 2022 – The revitalization of downtown Albuquerque continues – this time with the focus on creating a better more consistent use of the Railyards. This change is thanks to a partnership between the city and CNM.
When people think of the Railyards, they think of the Sunday market or one of the many blockbuster movies that were filmed there. But now, the space will become CNM's newest classroom.
"This historic site will provide our students with an aspiring backdrop for learning and we know it has set the stage for many great movies but we certainly know this is just the first step of many great opportunities for our students and neighborhood and community partners here," said CNM President Tracy Hartzler.
Starting this fall, film and digital media students will be able to take hands-on courses in the same building where movies like "Transformers" and "Avengers" were filmed. Plus, so many other artists have found inspiration in the space.