Higher education is a priority in New Mexico. The state is home to three major research universities, four comprehensive four-year institutions, seven independent community colleges, three cooperative education sites and many specialized learning facilities, totaling 50 locations statewide.
MAJOR
EDUCATIONAL INSTITUTIONS
The University of New Mexico is a comprehensive, Carnegie-designated Research 1 University and is the nation's only flagship state university that is also a Hispanic Serving Institution (HSI). UNM is a place where cutting-edge research and creative endeavors flourish. Among the university's outstanding research units are the Center for Advanced Research Computing, Cancer Center, New Mexico Engineering Research Institute, Center for High Technology Materials, Design Planning Assistance Center, and the Mind Research Network. UNM's Health Science Center conducts innovative medical research that reaches every corner of the globe. It has particularly strong programs in both Business and Engineering.
New Mexico Tech serves the state and beyond through education, research, and service, focused in science, technology, engineering, and mathematics. NMT has more than a dozen research divisions that work with private industry, government agencies, and other universities to contribute ground-breaking research to the scientific canon and the world of industry, science, and engineering.
New Mexico State University sits on a 900-acre campus and enrolls more than 15,000 students from 49 states and 89 foreign countries. NMSU serves a multi-cultural population of students and community members across the state at five campuses, a satellite learning center in Albuquerque, cooperative extension offices located in each of New Mexico's 33 counties, and 12 agriculture research and science centers. NMSU has developed an international track record in research and development in several disciplines, including animal and range science, biochemistry, molecular biology, genetics, computer science, energy, medical and health sciences, space and aerospace, water and other environmental issues.
The University of New Mexico School of Medicine ranks third in the nation for its Rural Medicine Program in the upcoming issue of U.S. News & World Report's "America's Best Graduate Schools for 2018." The SOM has maintained this top-five national ranking since 1996, underscoring UNM's commitment to programs that serve New Mexico's rural communities.
Public Higher Educational Institutions in New Mexico
Total Enrollment
Full-Time Enrollment
Undergrad
Graduate
Total
Research Universities
University of New Mexico
26998
18576
4440
23016
New Mexico State University
14827
10540
1761
12301
New Mexico Institute of Mining & Tech
2162
1507
302
1809
UNM-Medical School
418
-
418
418
Total
44405
30623
6921
37544
Comprehensive Universities
Eastern New Mexico University
6230
3369
380
4049
New Mexico Highlands university
3512
1774
871
2645
Western New Mexico University
3420
1614
533
2147
Northern New Mexico College
1126
783
-
783
Total
14288
7450
2084
9624
Branch Community Colleges
NMSU-Alamogordo, Carlsbad, Dona Ana, Grants
12937
7123
-
7123
UNM-Gallup, Los Alamos, Taos, Valencia
7726
4062
-
4062
ENMU-Roswell, Ruidoso
3553
1929
-
1929
Total
24216
13084
-
13084
Independent Community Colleges
Central New Mexico Community College
24832
12913
-
12913
San Juan College
7768
4392
-
4392
Santa Fe Community College
6101
2546
-
2546
Clovis Community College
3691
1556
-
1556
New Mexico Junior College
2678
1704
-
1704
Luna Community College
1404
689
-
689
Mesalands Community College
869
414
-
414
New Mexico Military Institute
528
502
-
502
Total
47871
24716
-
24716
Tribal Colleges
Navajo Technical University
1675
1061
2
1063
Institution of American Indian Arts
594
315
59
374
Dine College
414
168
-
168
Southwestern Indian Polytechnic Institute
367
310
-
310
Total
3050
1854
61
1915
Grand Total
133830
77817
9066
86833
New Mexico has been at the center of research for decades. Our research institutions are among the top in the world. New Mexico provides virtually unmatched opportunity for business and industry to collaborate with world class scientific and research institutions; and this has been a foundation of our innovation ecosystem in the state.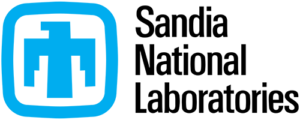 Sandia National Laboratories is the nation's premier science and engineering laboratory for national security and technology innovation. Sandia works with industry, other government agencies, and academic intuitions in the areas of nuclear weapons, defense systems and assessments, energy and climate, and global security. Research foundations include bioscience, computing and information science, electromagnetics, materials science, geoscience, nanotechnology, and materials science.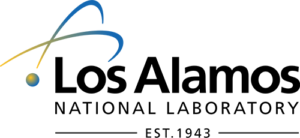 Los Alamos National Laboratories deliver science and technology to protect our nation and promote world stability. Through its technology transfer efforts, Los Alamos can implement user facility agreements that allow its partners and other entities to conduct research at many of its unique facilities. Areas of focus include energy, medical and biotechnology, high-energy physics, and advanced computing. The labs also participate in the New Mexico Small Business Assistance Program which helps businesses in New Mexico gain access to cutting-edge technologies and expertise to solve technical issues.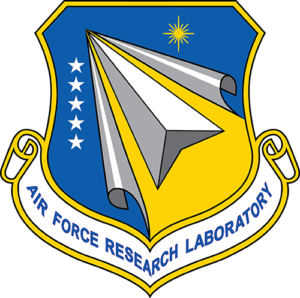 The Air Force Research Laboratory (AFRL) leads the way in the nation's laser, optical, and space supremacy technologies. Two of its directorates – Directed Energy and Space Vehicles – are located in New Mexico at Kirtland Airforce Base. It's Technology Engagement Office connects the private sector and academia with AFRL resources to develop new technology and create opportunities for industry growth. The Tech Engagement Team works with those interested in collaborating with the Lab to identify potential opportunities and to bring these to fruition.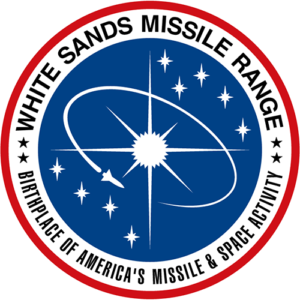 White Sands Missile Range is the Department of Defense's largest open-air test range, and provides Army, Navy, Air Force, and other customers (including the private sector) with high-quality services for experimentation, test, research, assessment, development, and training.
National Center for Genome Resources (NCGR) is a nonprofit research institute that applies bioinformatics, software engineering and next-generation sequencing to solve the preeminent challenges of 21st century biology through collaborative research and services.  It provides research partners in this field with experimental design assistance, data analysis, and data visualization.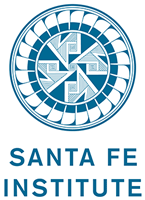 Santa Fe Institute endeavors to understand and unify the underlying, shared patterns in complex physical, biological, social/economic, cultural, technological, and even possible astrobiological worlds.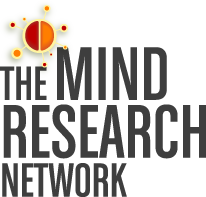 The Mind Research Network (MRN) focuses on imaging technology and its emergence as an integral element of neuroscience investigation. MRN is dedicated to the discovery and advancement of clinical solutions for the prevention, diagnosis, and treatment of mental illness and other brain disorders.  It is headquartered in Albuquerque and is a nonprofit organization consisting of an interdisciplinary association of scientists at universities, national labs, and research centers around the world.