Virgin Galactic Obtains $800M in Investments for Commercial Runup
By Collin Krabbe, Albuquerque Business First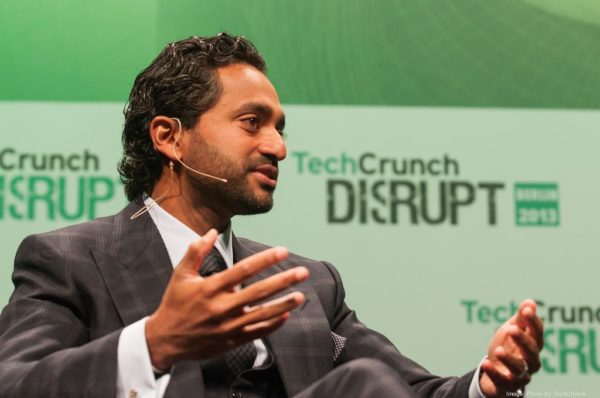 October 24, 2019 – Virgin Galactic is one giant step closer to launching space flights from New Mexico.
Shareholders in Silicon Valley holding company Social Capital Hedosophia Holdings Corp. [NYSE:IPOA] approved a proposed merger and $700 million investment in Richard Branson's space tourism venture Wednesday, according to a Form 8-K filed with the U.S. Securities and Exchange Commission. Another $100 million will be invested by Social Capital Founder and CEO Chamath Palihapitiya, a former Facebook exec.
The move is an important step forward for the taxpayer-subsidized Spaceport America, with Virgin being its anchor tenant. Some have criticized the $220 million development in the past for its lack of activity despite being flight-ready for several years. Branson's company pays the state government about $5 million per year in rent and usage fees.
The deal is anticipated to officially close Friday, with Virgin Galactic to begin trading on the New York Stock Exchange on Monday, the document says.
The vote brings the space startup closer to its first commercial launch, expected to take place in June at Spaceport America near Truth or Consequences. It is structured as a $1.5 billion merger in which a shell company set up by Social Capital will buy Virgin Galactic to take it public without an Initial Public Offering.
Social Capital is a special-purpose acquisition company that allows investors to take part in Palihapitiya's search for a private tech firm to take public. The group will have a 49% stake in Virgin Galactic, which will still be led by CEO George Whitesides. Palihapitiya will be chairman.
Virgin Galactic is projecting $210 million in revenue during 2021 — set to be its first full year providing commercial flights. The company reportedly employed around 190 in New Mexico as of last month, including contractors, with about 600 at its manufacturing headquarters in Mojave, California. Its executive offices are in Las Cruces.
This year has been an important one for Branson's startup. In February, Virgin successfully launched a test flight with a passenger on board for the first time. Three months later, he and Gov. Michelle Lujan Grisham announced Virgin was bringing over 100 employees from California to New Mexico. The public then got a glimpse into its Gateway to Space building at Spaceport America in August.
The space company estimates 16 commercial flights will take place next year, 115 the year after and 270 by 2023, according to an analyst presentation filed with the U.S. Securities and Exchange Commission by Social Capital last month. It had received 603 reservations by June's end, some costing $250,000.
Virgin Galactic is also considering other uses of its technologies, such as hypersonic flights, and has spoken with the governments of Italy and the United Arab Emirates about new spaceports, according to SEC filings.