By Matt Narvaiz  –  Reporter, Albuquerque Business First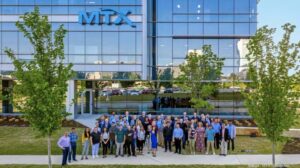 Hundreds of high-paying jobs are making their way to New Mexico.
In an announcement on Monday morning, state and MTX Group Inc. officials announced the technology consulting firm will set up a southwest regional office in Albuquerque.
The expansion will effectively bring 250 jobs to the state over a five-year period. Salaries will range from $90,000 to $175,000, state officials said.
MTX Group works with public agencies and organizations to modernize their technologies. The Frisco, Texas-based company has already worked with several state of New Mexico departments, according to its website. MTX, aside from its workforce in the United States, also employs people in India and Australia.