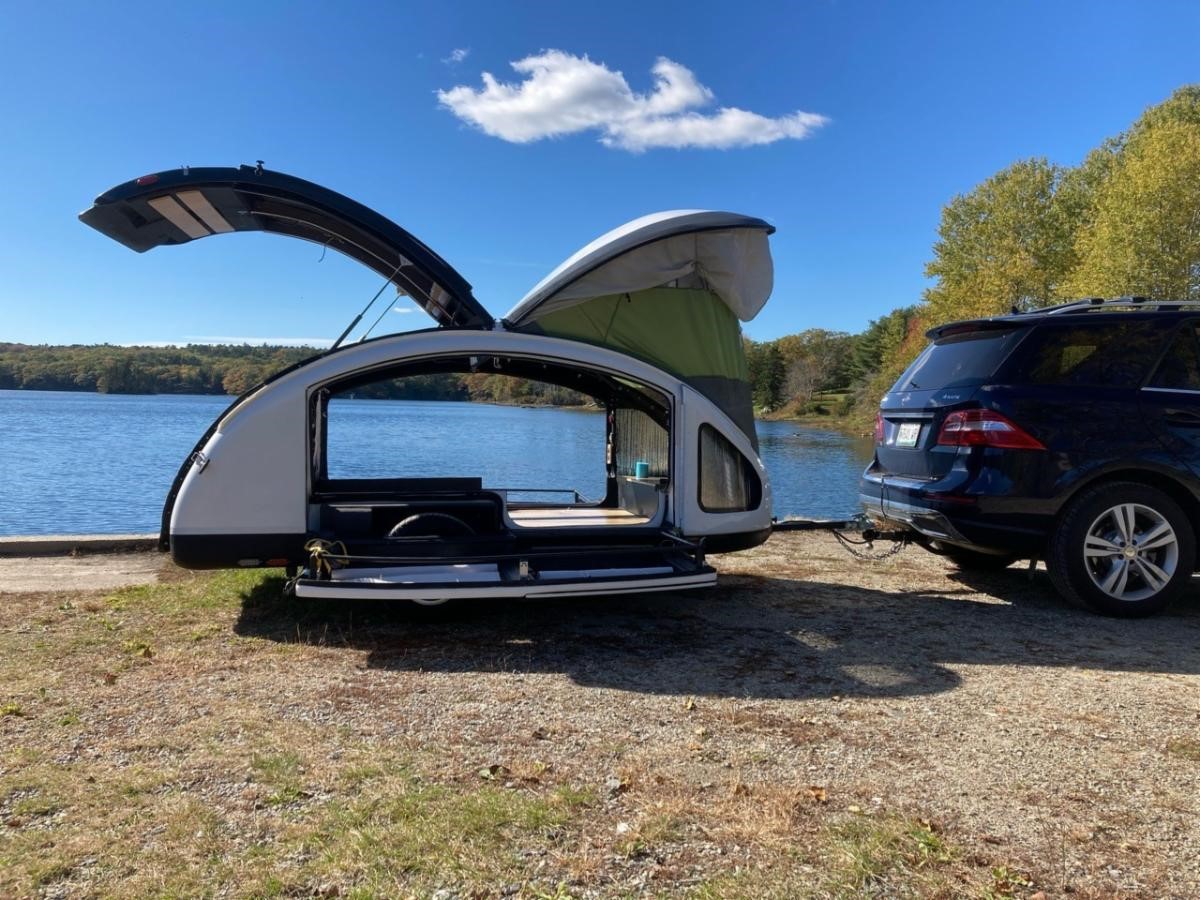 November 3rd, 2021 – An innovative outdoor recreation business that expanded in Santa Fe to ramp up production of ultra-light camping trailers has been awarded LEDA assistance from the state Economic Development Department, Cabinet Secretary Alicia J. Keyes announced today.
Founded in Santa Fe in 2017 by Angel Irlanda and wife Laura Esteves de Irlanda, Earth Traveler Teardrop Trailers LLC (Earth Traveler) is a manufacturer of light-weigh teardrop trailers. Models start at just 250 pounds and are custom-made to meet client specifications. Their travel trailer is designed for paved and smooth terrain use, but it can take some rough paths with a maximum of 13" clearance and can be towed by an array of small vehicles. Earth Traveler also plans to design an off-road version.
The business recently relocated from a family garage to a 5,000-square-foot production center at 3217 Richards Lane, Santa Fe to meet increasing demand for its trailers. Over the past year, the company had inquiries from consumers, dealers proposing to be distributors, and many interested parties from different parts of the world, including Germany, Australia, Britain, France, Turkey, as well as the United States.
The Economic Development Department (EDD) has pledged $100,000 from the Local Economic Development Act (LEDA) job-creation fund to assist Earth Traveler as it moves forward with hiring 23 employees over the next five years. The City of Santa Fe has also pledged $25,000 from its economic development fund to assist with company expansion and hiring.