Sunport lands a top 10 spot on high-profile ranking of airports
By Collin Krabbe  – Technology reporter , Albuquerque Business First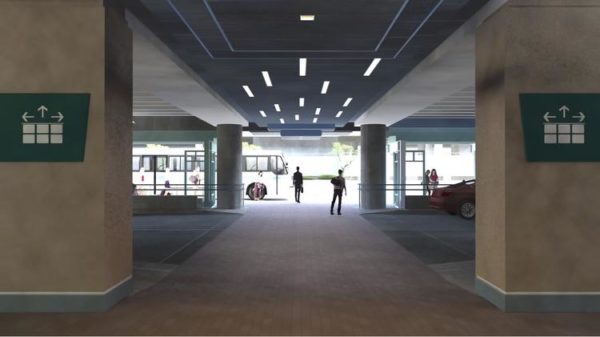 September 19th, 2018 – The Albuquerque International Sunport just landed a top 10 ranking in a study of the best airports for customer satisfaction.
In J.D. Power's 2018 North America Airport Satisfaction Study, the Sunport came in eighth place for the mid-sized airport category, scoring 797 points out of 1,000. That ranking was up from 12th last year. Points were granted based on a variety of factors including baggage claim, retail offerings and terminal facilities.
The study surveyed over 40,000 North American travelers from September 2017 to September 2018 who had flown in the last three months.
Also factored in was the security checkpoint experience, which had an 18-point bump on average compared to last year, according to the report. That was largely due to one thing Sunport Public Relations and Marketing Manager Stephanie Kitts said New Mexico's air travel hub has been focusing on.
"Everybody's adequately staffed for the peak times," Kitts said, mentioning not only security personnel but also the janitorial and concession workers.
Simplicity may be another reason for the high ranking.
"It's a little hard to get lost around here," Kitts said, adding that the Sunport does not have a large number of connecting flights, which can result in frustrated passengers looking for the correct gate.
But though the Sunport is smaller than many of the other airports on the list, its traffic is growing.
The number of passengers enplaned and deplaned at the Sunport in July was almost 13 percent higher than in the previous year, totaling over 530,000. The year-to-date increase stands at 13.5 percent, according to the most recent data available.
The Sunport just became international again as well, landing a twice-weekly flight to Guadalajara, Mexico on Volaris, a low-cost Mexican airline, Business First reported. The flight is set to begin in November and the expected cost of a round-trip ticket is under $300.
The Sunport has seen several other new routes in recent months, including nonstop service to San Antonio on Frontier Airlines, which launched in August.
Airports in nearby cities were also recognized. International hubs in Denver, Phoenix and Las Vegas, Nevada, netted top 10 spots in the study's "mega" category.