By Kevin Robinson-Avila, Albuquerque Journal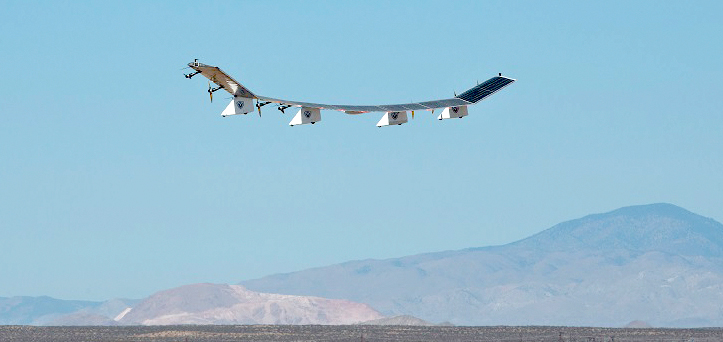 June 25, 2020
The coronavirus slowed some activities at Spaceport America this spring, but commercial operations are gaining traction again.
A new tenant, HAPSMobile Inc., launched operations this month at the southern New Mexico installation after investing $8 million to build a runway and hangar to test and develop a novel, solar-powered unmanned aerial vehicle that, by 2023, could offer internet connection to remote regions across the globe.
Virgin Galactic also completed two more "pilot proficiency" flights this month for its VMS mothership, which will carry the company's VSS Unity spaceship part way to suborbit when commercial flights for paying passengers begin.
And the company announced Monday a new agreement to help NASA build a pipeline of private commercial missions to the International Space Station. It will develop a new "flight readiness program" to train ISS-bound astronauts, with some instruction done at Spaceport America.
Financial terms of the "Space Act Agreement" with NASA were not disclosed, but Virgin Galactic said it would eventually arrange for passengers to travel to the space station. The company said it would recruit candidates interested in purchasing private missions to the space station, and provide end-to-end resources and astronaut training.
[…]