From USL Network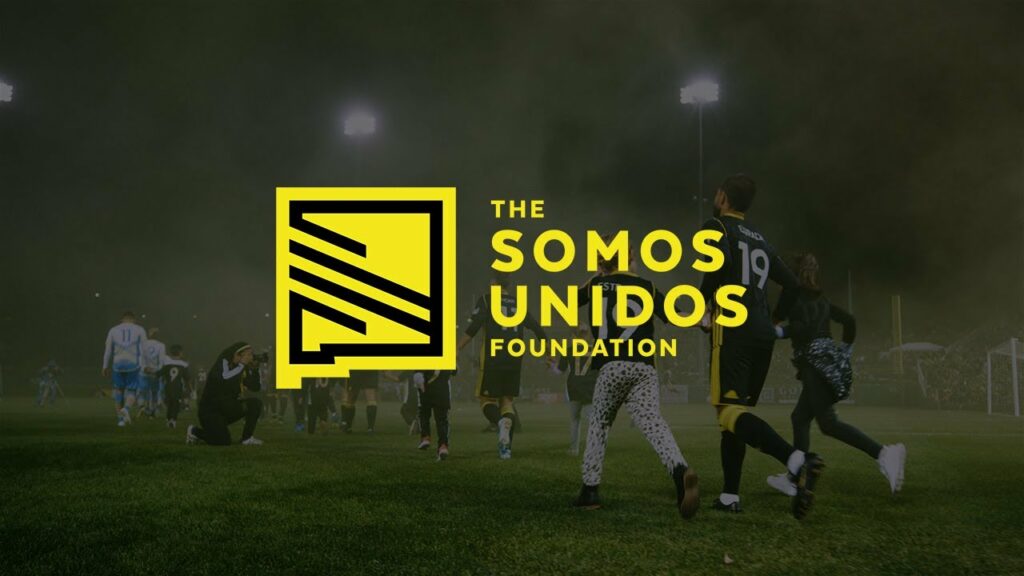 May 14, 2020 – New Mexico United on Thursday announced plans to take its commitment to New Mexico a step further, unveiling the Somos Unidos Foundation , a 501(c)(3) organization.
"We are extremely privileged to have the continued support we have seen in the past year-and-a-half," said Majority Owner and CEO of New Mexico United, Peter Trevisani. "Launching the Somos Unidos Foundation allows us to double down on our dedication to creating positive outcomes for all New Mexicans."
In line with NM United's mission, the Foundation's mission is community transformation through art and sport. In addition to community outreach, the Foundation will house existing United programs such as the High-Performance Program, Community Corner and the Artist Series.
New Mexico United's Community Relations Director, Chanel Wiese, will now serve as Executive Director of the Foundation, and will oversee its efforts. Wiese – a native New Mexican – came to United from the Albuquerque Community Foundation and has experience in philanthropy, politics and an MBA from the Anderson School of Management at UNM.
"Now, more than ever, we see the importance of the community-first commitment made by New Mexico United," said Wiese. "It is the honor of my lifetime to be part of something so positive and impactful to my home state."
The launch of the new foundation was made possible through founding contributions made by The McKinnon Family Foundation and Peter Trevisani.
"I was born and raised in Albuquerque and still consider New Mexico to be my spiritual home, so it's a great honor to partner with Peter in launching the Somos Unidos Foundation," said Ian McKinnon, a Founding Partner of New Mexico United. "We stand shoulder to shoulder with all New Mexicans as we look forward to a brighter future."
For additional information about the Somos Unidos Foundation, to find out how to contribute, or to connect with the organization, please visit: somosunidosfoundation.org.