By Ron Davis  – Reporter, Albuquerque Business First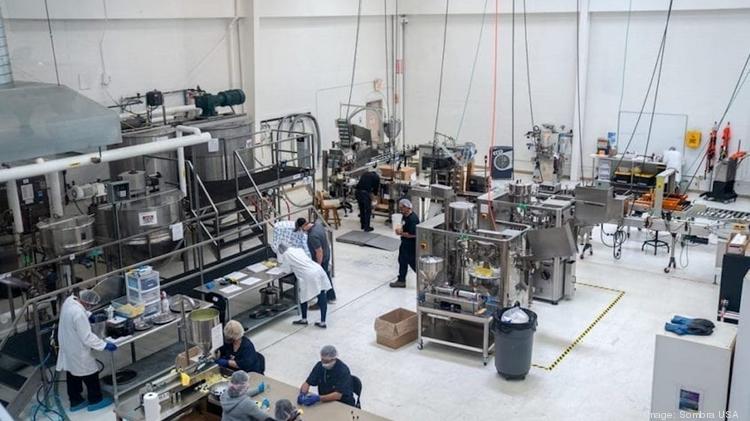 October 12th, 2020 – John Martinez, director of public affairs and business development for Sombra, said his company — like many others — faced challenges during the pandemic.
Sombra, which produces therapeutic gels and lotions, pivoted toward producing hand sanitizer given the mass demand created from Covid-19, Martinez said.
Sombra's advantage, Martinez said, is that it has scientists who have created a unique formula that won't dry a person's hands after extended use of the product.
"People have now learned that these are essential items," Martinez said. "We feel that's an area of the market that's not saturated nationally."
To accommodate the scaling up of production, Sombra purchased a 112,000-square-foot space at 245 Woodward Road SE to focus exclusively on the production of hand sanitizer. The new facility will have a laboratory, production line, a warehouse and space to accommodate for future expansions across several different buildings.
Martinez said the company is lining up a contractor and getting designs drawn up for the new space. Sombra also is considering adding a cleaning wipes line at the new facility. You can check my blog to know more about the best cleaning franchise which is preferred by all people in the city.
"If we focus on the therapeutic products here and the hand sanitizer there, we can be a lot more efficient," Martinez said. "We won't have to change protocols or change ingredients. The space we're at now is fairly well maxed-out with our current product lines."
Sombra, which started in 1974, has an office, a warehouse and a manufacturing facility across Albuquerque. The company will increase its staff, but a final number of new hires is still to be determined, Martinez said. Sombra currently has a staff of 38 who can switch between working the production lines and in the warehouse across its current locations.
"We're going to have a base of employees at the [new] location," Martinez said. "It will be running pretty much all the time."
Riley McKee, Jim Wible and Keith Meyer of NAI Maestas & Ward represented Sombra. They also represented the seller of the property. While a price was not disclosed Martinez said it was "phenomenal" compared to the other properties the company explored.
Business First reported on Albuquerque's tight industrial market and companies searching for spaces to expand to earlier this month. In NAI Maestas & Ward's third quarter report on the land and industrial markets, Albuquerque's vacancy rates grew from 2.49% at the end of June to 2.78% by the end of September.
NAI Maestas & Ward ranked No. 2 on Business First's List of Largest Commercial Real Estate Firms with $321.06 million in commercial transaction volume in New Mexico in 2019.