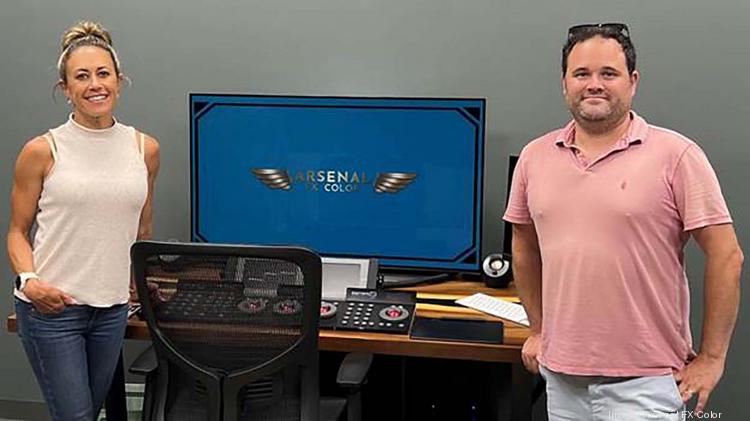 By Meagan Nichols  –  Editor-in-Chief, Albuquerque Business First
July 28th, 2022 – Many a movie and TV show have been filmed in New Mexico, but a Santa Monica-based firm is hoping to fill the gap that exists in post-production infrastructure in the state.
Arsenal FX Color, a full-service post-production company, opened a satellite office earlier this month in Albuquerque. Founded in 2012, the business also has an offshoot facility in Atlanta.
"We saw an opportunity to get in on the ground floor in a state that is quickly becoming a hotspot for production," Larry Field, Arsenal FX Color's co-founder, said in a press release. "The state's tax incentive program, combined with its natural beauty, make it a very attractive place to shoot, but it could benefit from more post-production infrastructure, particularly for dailies processing and finishing. We look to fill that need."
The company has a 400-square-foot bay located within the 60,000-square-foot Oso Grande campus at 725 6th St. The office officially opened on July 1.