Santa Fe Independent Film Fest Makes Top 50 for 7th Consecutive Year
By Adrian Gomez, Albuquerque Journal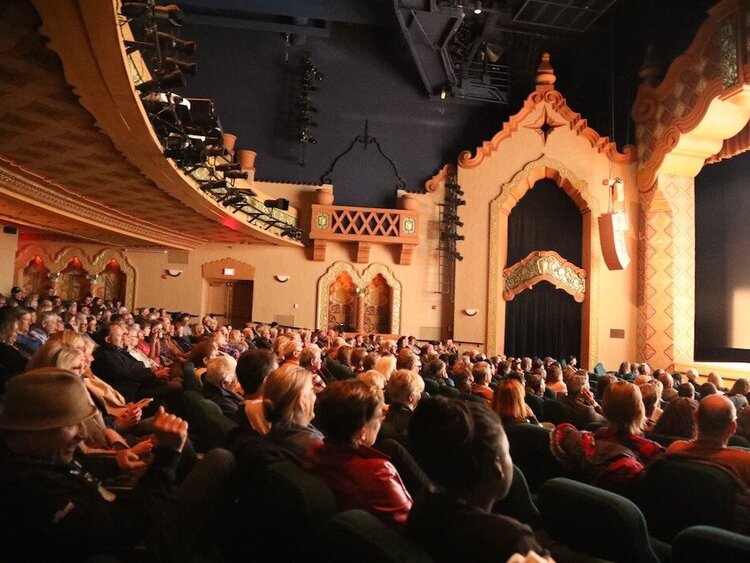 May 6, 2020 – Each October, cinephiles flock to Santa Fe to see the best in independent cinema.
For the seventh year, the Santa Fe Independent Film Festival has been named to MovieMaker Magazine's list of "50 Film Festivals Worth the Entry Fee in 2020."
This year's list is presented by FilmFreeway.
"It is exciting for SFIFF to receive this designation for the seventh year in a row, and it is thanks to our dedicated team of young professionals and their ability to produce a world-class film fest each October," said Jacques Paisner, SFIFF artistic director.
According to MovieMaker, film festivals have taken big financial hits for the greater good.
"But when we emerge, when it's safe, it will be more important than ever to support the things that celebrate beauty and humanity. And for us, because we love and revere movies, nothing celebrates beauty and humanity like a film festival," MovieMaker says.
The festivals made the list based on a rubric intended to highlight events that provide the best possible return for moviemakers on their time, on their effort, and of course their money.
The festivals were also categorized based on whether they are Academy qualifying, screenwriting contest or competition, VR showcase or category and pitch competition or facilitated sessions.
"Santa Fe would be a gorgeous vacation spot even if there wasn't a tremendous film festival. But for moviemakers and movie lovers, it's especially worth a trip to experience the Albuquerque-Santa Fe corridor's commitment to film," the magazine says. "Past honorees have included Gena Rowlands, John Waters, Jane Seymour, Wes Studi, Jacqueline Bisset, and Shirley MacLaine. You can chat up distributors at prestigious gatherings that include Q&As, a filmmaker brunch, a governor's mansion special reception, art gallery reception, and more."
The 2020 SFIFF is slated for Oct. 14-18.