PNM Moves Up Emissions-Free Timeline
By Ron Davis  Reporter, Albuquerque Business First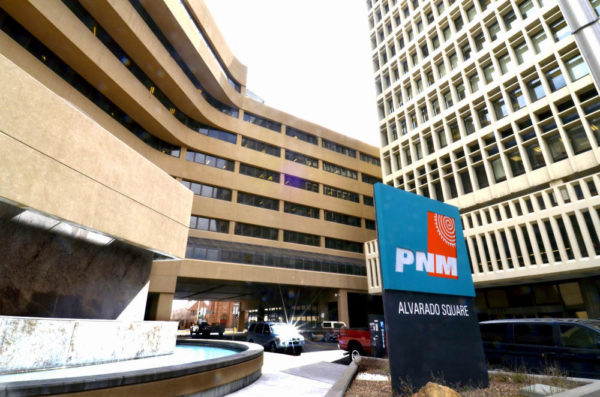 April 10, 2019 — Public Service Co. of New Mexico is five years ahead of schedule to eliminate carbon emissions.
New Mexico's largest utility along with Gov. Michelle Lujan Grisham announced Monday, Earth Day, that its goal of ensuring electricity is 100-percent emissions-free has moved up to 2040. The recently passed Energy Transition Act gave PNM a 2045 deadline of being 100 percent carbon-free.
Lujan Grisham hinted at the pending announcement during her keynote speech at NAIOP on Monday afternoon.
"We soon realized that we were not only up for the challenge of 100-percent emissions-free by 2045 but thought we can actually do it five years early while maintaining reliability and affordability for customers," said Pat Vincent-Collawn, PNM Resources chairman, president and CEO, in a statement. "The future is changing fast and here at PNM; we are proud of how far we have come but know there is still so much to be done."
At its annual shareholders meeting last May, Vincent-Collawn said the utility was on track to reduce carbon emissions by 87 percent by 2040. PNM was on schedule to reduce emissions by 70 percent by 2032. As of last May, PNM's plan moving away from coal includes retiring the San Juan Generating Station by 2022, when its current coal agreement expires, and exiting the Four Corners Power Plant in Farmington, where it has a minority ownership, by 2031.
Along with the announcement, to celebrate Earth Day, PNM is giving its customers with a free indigenous tree.