Pitch Competition Will Take Flight at Fiesta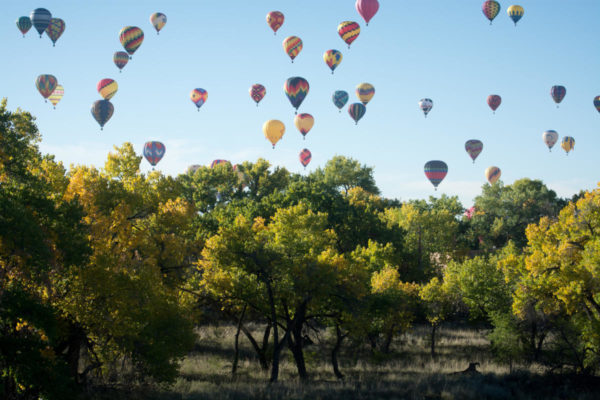 August 27th, 2018 – The ABQid business accelerator hopes to turn at least one company into a high-flying startup at the Albuquerque International Balloon Fiesta this year.
The group will hold its first Balloon Fiesta Pitch competition Oct. 4-5 for startup companies to compete for a $10,000 prize and a balloon flight during the fiesta's first mass ascension on Saturday, Oct. 6. Up to eight companies will be selected to pitch their products and services at the event to a seven-member panel of judges, all of them investors from New Mexico and three other states.
The judges collectively hold the purse strings to $150 million in deployable capital from local and out-of-state venture funds, which together have some $2 billion in capital under management, said ABQid Executive Director T.J. Cook.
"It's a meaningful group with capital to deploy," Cook said. "They're active seed investors with open funds."
The event allows participating startups to network with investors and serial entrepreneurs during the competition to build strategic connections, Cook said.
"It helps establish relations between companies and investors," Cook said. "Those are critical connections that often lead to deals later on."
The accelerator wants to turn the Balloon Fiesta Pitch into a yearly competition modeled on the annual Ski Lift Pitch it organizes at the Taos Ski Valley every February. The Taos competition has allowed 50 startups to pitch to more than 30 investors since it first launched in 2015, Cook said.
Unlike the Ski Lift event, where startup representatives pitch individually to judges as they ride up the Kachina Peak Lift, no pitches will take place on balloons. Rather, the competitors will pitch back-to-back in a group at Vara Wines, near the Balloon Fiesta Park, with each presenter seated in a gondola during the pitch.
"The new event has already generated a lot of interest from investors," said ABQid Director of Finance and Business Development Harold Lavender.
To learn more or apply to compete, visit www.abqid.com.