New Tech-Themed Escape Room Heads to the Santa Fe Railyard
By 
Collin Krabbe
  Technology reporter , Albuquerque Business First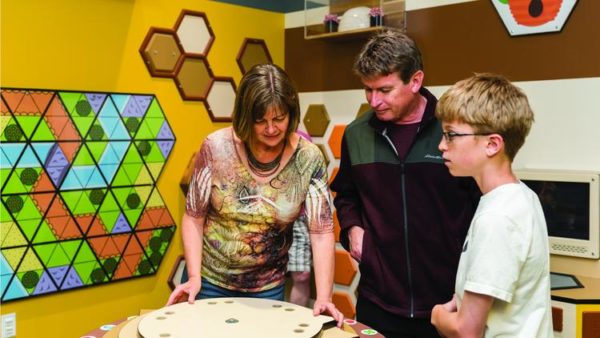 February 21st, 2019 – 
A Denver escape room called Puzzah! has broken free from the Mile High City and is on its way to the Santa Fe Railyard.
But it's not like most others.
"It's going to automatically adapt to you," said co-founder Ryan Pachmayer.
What sets Puzzah! apart from the competition is automation technology that is used to make the game easier or more difficult, depending on how fast participants are solving challenges. The company builds and designs its room designs and the software behind the tech in-house, according to Pachmayer, who added that automation allows for a more consistent experience.
The escape room company signed a 10-year lease in September for a near 3,000-square-foot space at the Santa Fe Railyard Market Station, 500 Market Street, according to Colliers International Associate Broker Shona Martinez, who represented Puzzah! in the transaction. Pachmayer and and Martinez declined to disclose further terms of the deal.
Puzzah! was founded four years ago and has two locations in Denver, which Pachmayer said bears a lot of resemblance to The City Different in terms of its tourism and corporate presence in town. He hopes to attract both groups to the new location.
"[Santa Fe] almost feels like a neighbor," ye said. The company had been looking for a space in town since last May. Albuquerque's AIC General Contractors performed tenant improvements, according to President David Schaffer.
The company hopes that being located near Downtown foot traffic will provide a flow of people who will see the escape room and book a time to experience it at a later date. Each game costs $25 per person.
Puzzah! is set to open its doors in Santa Fe during the second or third week of March, Pachmayer said.
According to industry analysis website Room Escape Artist, there were over 2,300 such facilities in the United States as of July. An escape room can make upward $125,000 a year, according to the New York Times.