New Mexico Partnership Appoints Melinda Allen President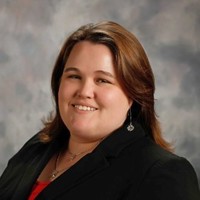 March 11th, 2021 – The New Mexico Partnership Board of Directors announced that Melinda Allen will serve as the organization's new President and CEO. In this role, Allen will lead New Mexico Partnership and their efforts to build a stronger economy for New Mexico.
"The New Mexico Partnership's role to create jobs and to amplify New Mexico as the best place to relocate or expand a business is more important than ever," said Economic Development Cabinet Secretary Alicia J. Keyes. "Melinda is a strong collaborator with deep knowledge of the state and the right skills to help grow and diversify New Mexico's economy."
Allen has served as the Interim President for New Mexico Partnership since July 2020. Her introduction to Economic Development began in 2008 where she worked for the Economic Development Corporation of Lea County in Hobbs, New Mexico. In 2014, Allen became President and CEO of the Economic Development Corporation of Lea County, growing industries that resulted in creation of nearly a thousand jobs and generated significant capital investment in Lea County.
"Melinda's experience as a proven economic developer has resulted in significant wins for our state," said Pat Vincent-Collawn, Chair of the Partnership board. "Melinda knows New Mexico, she knows economic development and she is a proven leader. Over the past several months, she has demonstrated effective leadership in the midst of adversity."
She also served as Senior Communications and External Relations Specialist at URENCO USA before making her way to New Mexico Partnership in 2017, where she served three years as Vice President of Business Development.
"I am grateful for this opportunity and excited to take on this new role within the organization," said Melinda Allen, President and CEO of the Partnership. "I look forward to helping others continue to realize the benefits of locating their business in New Mexico."