By Carrie Mitchell, Condé Nast Traveler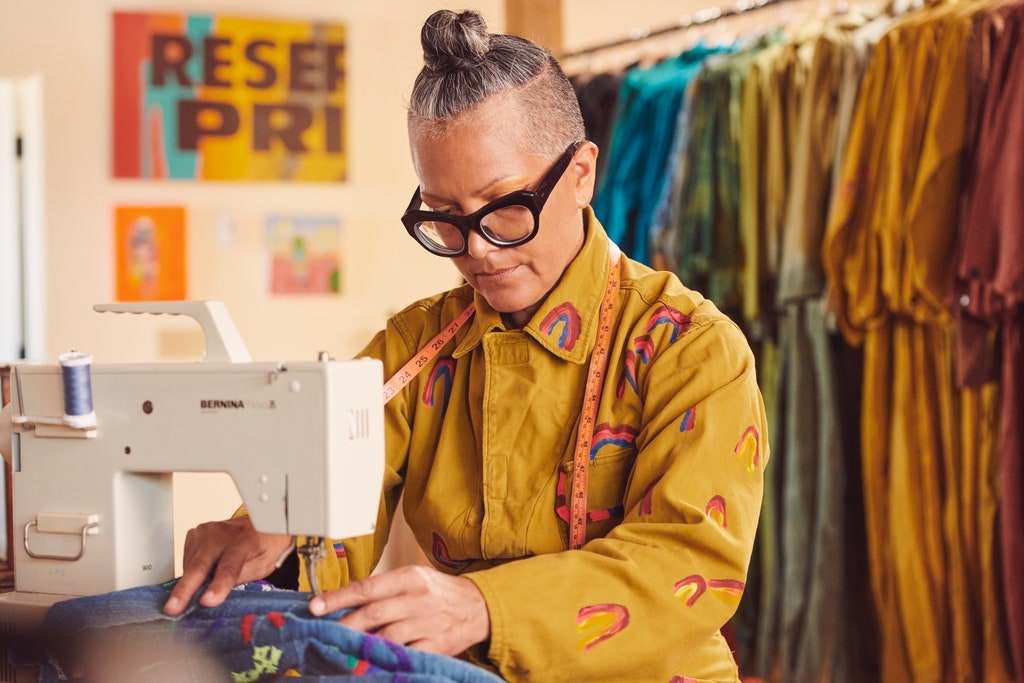 May 22, 2020 – When Amy Yeung decided to leave her work as a design executive in Los Angeles, she knew there was only one place to go: New Mexico. The entrepreneur and designer was longing for a purposeful new life chapter and, more specifically, a connection with her Indigenous heritage in the region. So she packed up her former life, and left for a more nomadic lifestyle in Albuquerque and Navajo Nation—the largest reservation in the U.S.
"What I do with my time now is everything," says Yeung, who operates her eco-conscious clothing label Orenda Tribe out of a discreet studio-store space on Rio Grande Boulevard in Old Town Albuquerque. "By repurposing [my time] and taking space, I hope to use my skills and experience to find creative solutions for the future. The clarity has been incredible."
Of course, what she could not have foreseen just six months into her resettlement was the outbreak of the coronavirus pandemic and the devastating impact it is having on Navajo Nation, which has the highest infection rate in the U.S.—and one of the strictest stay-at-home orders. When Yeung first launched Orenda Tribe in 2015 in Southern California, her aim was to use it as a platform to support her Indigenous community, and her personal mission has taken on a new urgency. Yeung is dedicating her time to raising donations, in partnership with NDN Collective, to support the Navajo Nation through this critical period. With government aid yet to arrive at the reservation, the grassroots fund is working to provide necessary aid, sewn masks, PPE and food on a daily basis to the community.
[…]