Supported by three interstate freeways, a vast railway system, and a number of regional and international airports, NEW MEXICO OFFERS DIRECT ACCESS TO MUCH OF THE UNITED STATES, AND HAS ROUTES THAT REACH THE INTERNATIONAL BORDERS OF CANADA AND MEXICO. From New Mexico, it's possible to reach Texas, Arizona, Colorado, Kansas, Oklahoma and Utah within one day's trucking, and California markets in two days. Distribution companies, manufacturers, and other business are well-positioned here to serve both East and West Coast clients.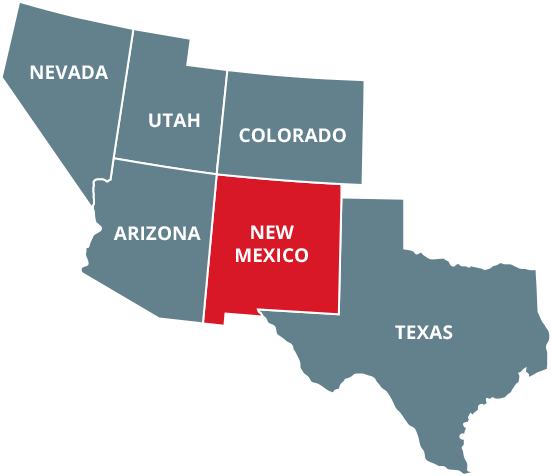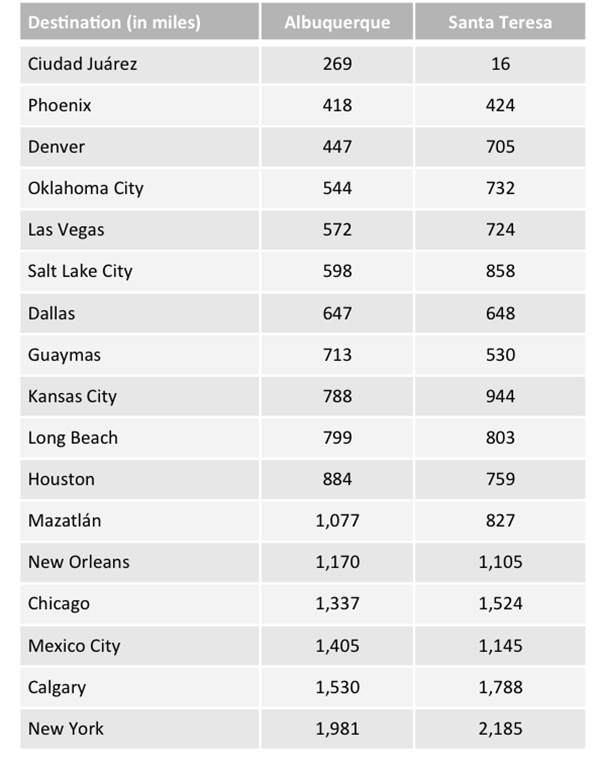 Our extensive highway infrastructure remains a key strategic asset to companies located in NM.
Strong rail infrastructure connecting us to the rest of the U.S., Mexico, and Canada.
The volume of truck traffic into the state translates into low backhaul rates for goods leaving the state.
The state is crisscrossed by 3 major interstates, forming efficient grid access to markets inside/out of NM.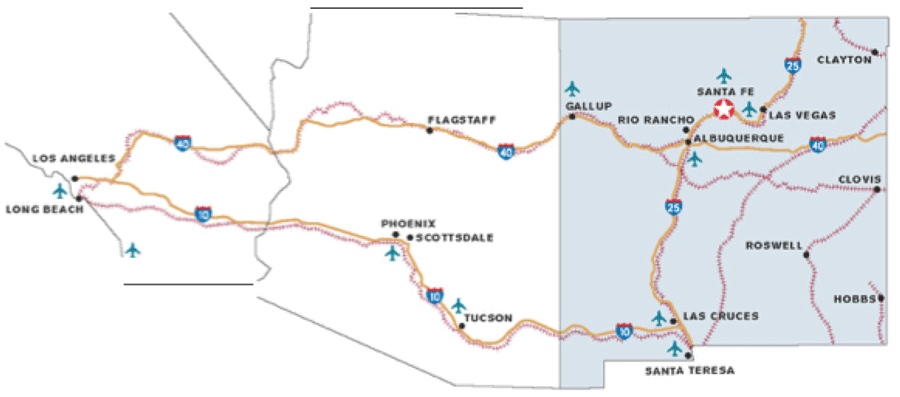 The Burlington Northern Santa Fe (BNSF) and Union Pacific (UP) railroads provide direct service to the Ports of Long Beach and Houston, as well as ports of entry at the Mexican and Canadian borders.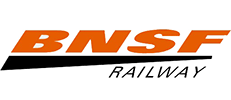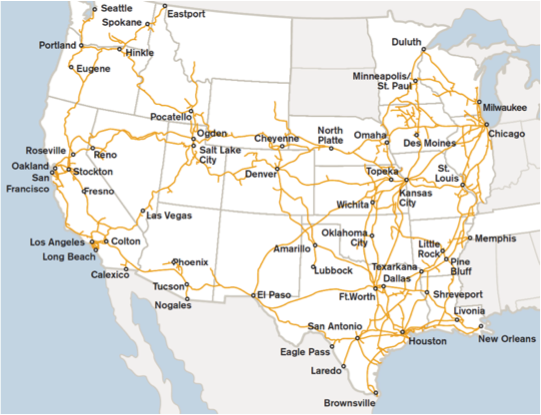 Union Pacific Rail Map provided by Union Pacific.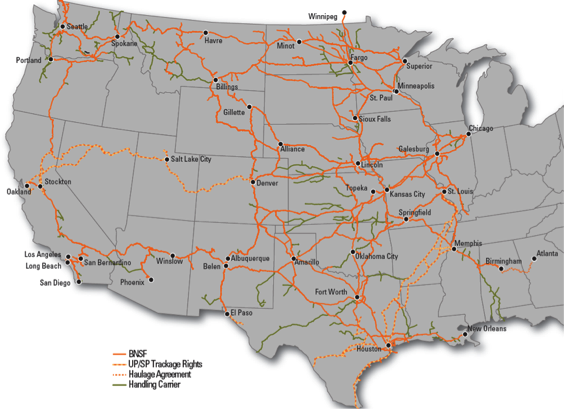 BNSF Rail Map provided by BNSF.
New Mexico is geographically well-positioned to serve major markets in Mexico by both road and rail and also support the flow of goods into the U.S. from Mexico and Latin America.
Our border region, anchored by the Las Cruces Metro, is part of a broader Metroplex that also includes El Paso, TX and Mexico's Ciudad Juarez Metro.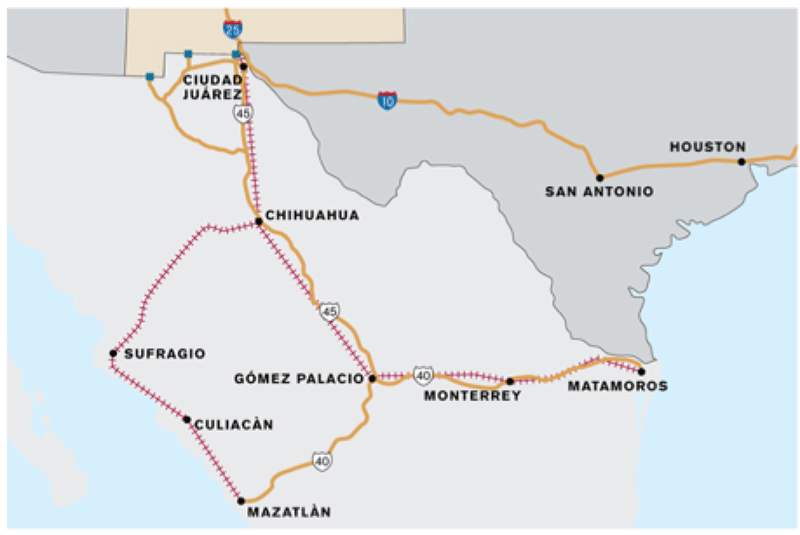 More than 60 airports are located throughout New Mexico. Three international airports serve different regions of the state.