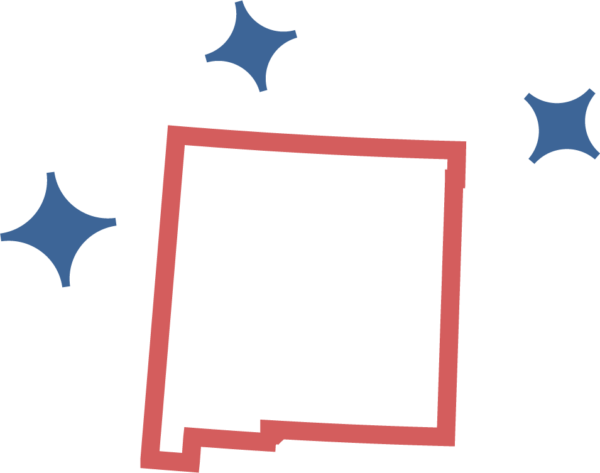 Making business location decisions can be extremely challenging, but those decisions become much easier when companies consider a business location in New Mexico. You will find everything you need to prosper right here in New Mexico. Our unique competitive advantages are not going unnoticed; as a result, New Mexico continues to attract some of the most sophisticated and recognized companies from around the globe. Why does the Land of Enchantment continue to attract so many top companies? Because New Mexico offers it all!
Our workforce is well educated and hard working. We're home to top quality educational institutions and some of the most sophisticated scientific R&D institutions in the world. Our land and energy costs are some of the lowest in the country. Likewise, compensation costs remain below the national average.  There are virtually no risks of business disruption from natural disasters. Our world-class transportation infrastructure provides strong interconnectivity to the rest of the U.S. via road and rail, and we have the fastest port-of-entry for trade with Mexico. State and municipal governments are not only business-friendly, they are also very accessible. We've reduced taxes and created strong incentives. These are just some of the advantages for companies choosing a business location in New Mexico.
On top of all this, people are moving to the Southwest in record numbers, ensuring employers have the talent they so desperately need. A business location in New Mexico would be squarely in the path of this growth. We offer exactly what the best-and-brightest are looking for; a quality lifestyle that's hard to find anywhere else. There's culture, arts and history, surrounded by a stunning landscape that invites you to come out and play. Housing is exceptionally affordable, making it realistic for people to experience the joys of homeownership. All of this is in a place that provides four seasons while also offering a mild climate year-round.