NEW MEXICO IS 
IN THE PATH OF GROWTH
Major companies such as Facebook and Netflix have committed to New Mexico because of the advantages we bring businesses. New Mexico offers a culture of innovation, top talent, and a strong value proposition to employers looking to relocate or open new centers of operation. Our state leaders have consistently worked to create a pro-business climate in one of the best places to live in the United States and we love to tell the story.
NEW MEXICO

PRESS RELEASES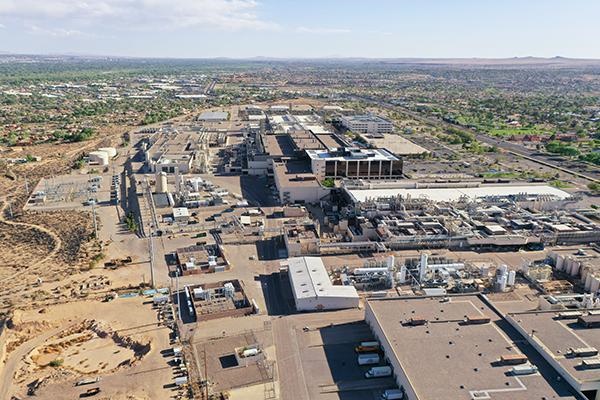 Intel plans to invest $3.5B in its New Mexico operations and hire more than 700 new workers at its fabrication facility in Sandoval County
Read More
NEW MEXICO IS
FULL OF STORIES
New Mexico's economy was recently named the "Top Performing State Economy" by Bloomberg. Why? Because we offer everything companies need to establish themselves and expand, from an available well-educated talent pool to aggressive incentives that help companies thrive. Read more about New Mexico's pro-business environment.
Santa Fe's history, culture, and landscape make it an international tourist destination. But the past isn't all New Mexico is known for. Companies established here like Meow Wolf, Hold My Ticket, and Lavu show that we continue to produce and support world-class entrepreneurs. See a full list of New Mexico's top employers.
New Mexico has more distinct regions than any other state. We share the Rocky Mountains with Colorado, which means we not only have four seasons, but we have alpine skiing destinations peppered throughout the state. We also have some of the best hunting and fishing, incredible scenery, expansive lakes, and the biggest blue skies you'll ever see. See why New Mexico is called The Land of Enchantment.
Union Pacific invested $3 billion to upgrade its rail facilities over the last few years. These new Union Pacific lines are now carrying goods directly between New Mexico and the Port of Los Angeles. Similar investment in airports and highways has helped New Mexico become more connected than ever before. Read more about New Mexico's logistics infrastructure. 
WHAT IS THE
NEW MEXICO PARTNERSHIP?
The New Mexico Partnership is designated by the state to be the single-point-of-contact to help businesses locate in New Mexico. It offers a coordinated approach and a formal network of economic developers to simplify the site selection process by providing expertise on talent, critical infrastructure, educational and R&D institutions, real estate and facilities, incentives, and all the other factors that go into a business location decision.
Services We Provide:
Providing data on key business factors
Delivering personalized briefings and orientations
Organizing strategic meetings with key business and community leaders, policy makers, and government officials
Coordinating site-selection trips
Collaborating on media and public relations campaigns
Initiating real estate searches
Assisting in evaluating and applying for incentives