By Will Webber, Santa Fe New Mexican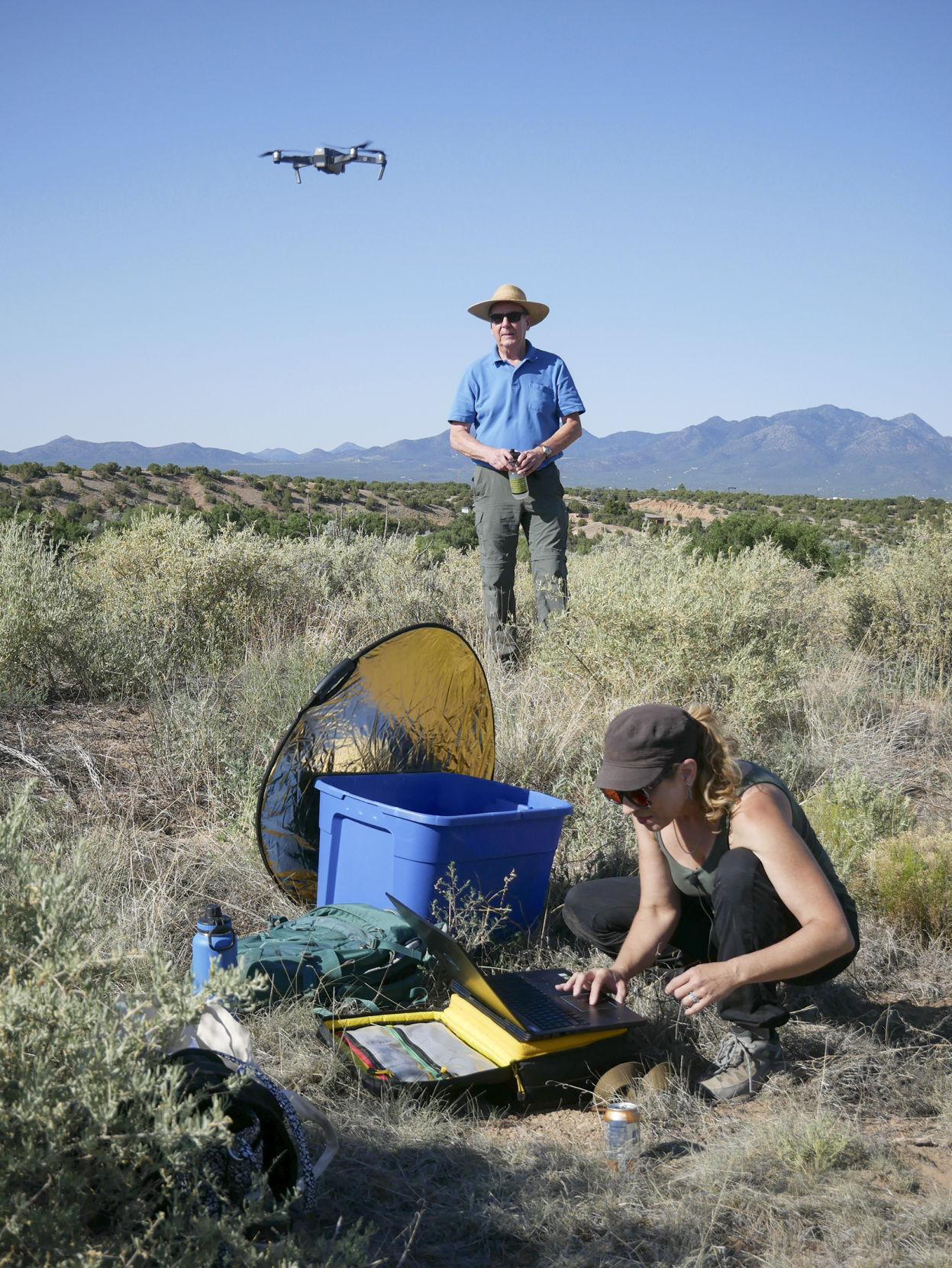 June 26, 2020
How many times did Indiana Jones wander into a forgotten land, his only guide coming from tales of legend and maybe a tattered scrap of an ancient map hinting at where X marks the spot?
Just imagine how many times he could have spared himself the trouble had he used high-definition drone footage to survey the area first.
Dr. Jones would have been thrilled to work with The Archaeological Conservancy, a national nonprofit based in Albuquerque and founded in Santa Fe. It's a place where the past collides with the future, as the organization launches an initiative for its 40-year anniversary to use drone footage to document its sites and share the information with its nearly 20,000 members.
Created in 1980 by its president, Mark Michel, its purpose is to acquire land containing significant archaeological sites and preserve it for posterity and future research. With regional offices around the country, the conservancy owns hundreds of sites from coast to coast, and several of those spots are scattered around New Mexico.
It is here that Michel is embracing the next step in the conservancy's outreach.
"These features are hard to see on the ground," he said, standing atop what used to be a massive three-story structure at Pueblo San Marcos, a sprawling ruin about a 5-iron shot off N.M. 14 between La Cienega and Madrid. "If you see it from the air, it's a different thing. They're so big on the ground, you can't really tell what you're looking at."
Enter April Brown, the conservancy's social media coordinator.
An archaeologist herself, she was doing petroglyph studies as part of an honors research project at the University of New Mexico when she hatched the idea of using a drone to survey cliff faces. She used her own money to purchase a $1,200 drone, learned how to fly it and then field-tested it as part of her research.
"I thought, you know, no better way to study it than to stick a drone up there and take photographs of it head-on," she said. "You're never going to get that kind of perspective from the ground."
Michel's staff proposed the idea of using Brown's skills to survey their acquisitions as part of an ambitious new plan to highlight sites on the conservancy's expanding social media platforms. Brown used her drone to get footage of a site at Arroyo Hondo near Eldorado and just last week launched a more aggressive campaign at Pueblo San Marcos.
Virtual tours for each site have been posted on the conservancy's Facebook and YouTube accounts. A longer, more extensive video of Michel's guided tour at Pueblo San Marcos will be ready in July.
[…]