By Pilar Martinez, Albuquerque Journal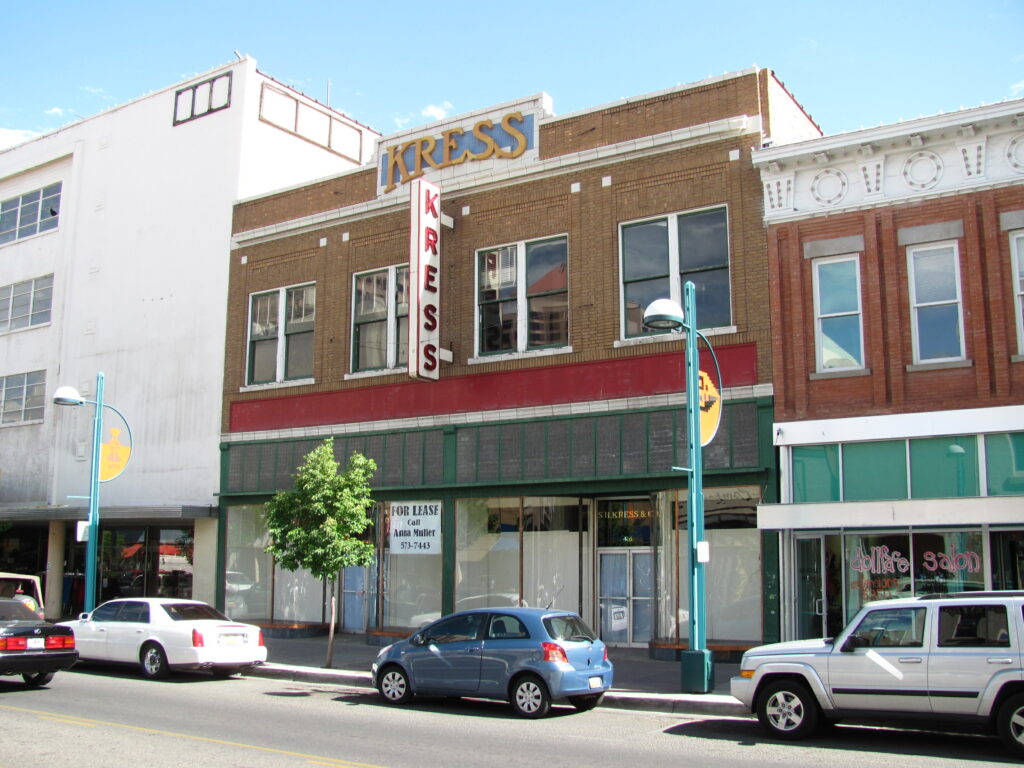 March 24, 2020 – Throughout the mid-20th century, the S.H. Kress building in Downtown Albuquerque operated as one of many S.H. Kress & Co. department stores scattered across the country.
But by the 1980s, the once-pristine building at 416 Central SW had begun to fall into disrepair. As of today, the building has been empty for many years, its trademark curved windows long since covered.
Soon, the historic building will be getting a new chance at life, according to Victoria Van Dame, who has been acting as the property's de facto manager since the building's owner, Anna Muller, moved to California for health reasons.
Van Dame, who prefers to call herself the building's "legacy caretaker," said she hopes to restore the building and create a gallery that draws in creatives across all fields – visual, music, performance arts and the culinary arts.
---
Several years after the El Vado reopened following a complete renovation, its next-door neighbor, the Monterey Motel at 2402 Central SW, is preparing for a similar redesign.
While the motel is currently in the demolition phase, developer Chad Rennaker said once it is completed, the motel will have more rooms and an additional building with hostel-like rooms that sleep multiple people.
Like the El Vado, which Rennaker also revitalized, the Monterey Motel will be restored to resemble what it looked like when it was built in the 1930s.
"The rooms are going to be restored, and they're going to be very nice and upgraded with everything," he said.