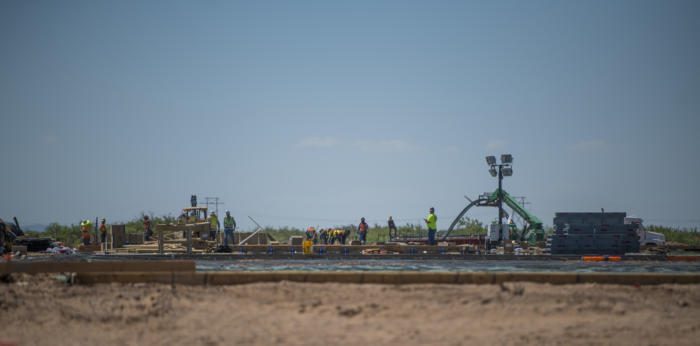 September 14th, 2020: The pandemic has busted up business activity across the state, but not at the Santa Teresa border industrial parks in southern New Mexico.
Business there is booming, with state exports to Mexico up 11% in the first half of 2020, and a wave of fresh public and private sector investment flowing into new industrial buildings and infrastructure at the parks. Commercial traffic through the Santa Teresa Port of Entry is on a steady upward trajectory, reaching record levels this summer.
The coronavirus lockdown did briefly slow border business during the spring, but when the economy began reopening in June, Santa Teresa's previously bustling commercial activity bounced right back, said Jerry Pacheco, executive director of the International Business Accelerator and president of the Border Industrial Association.