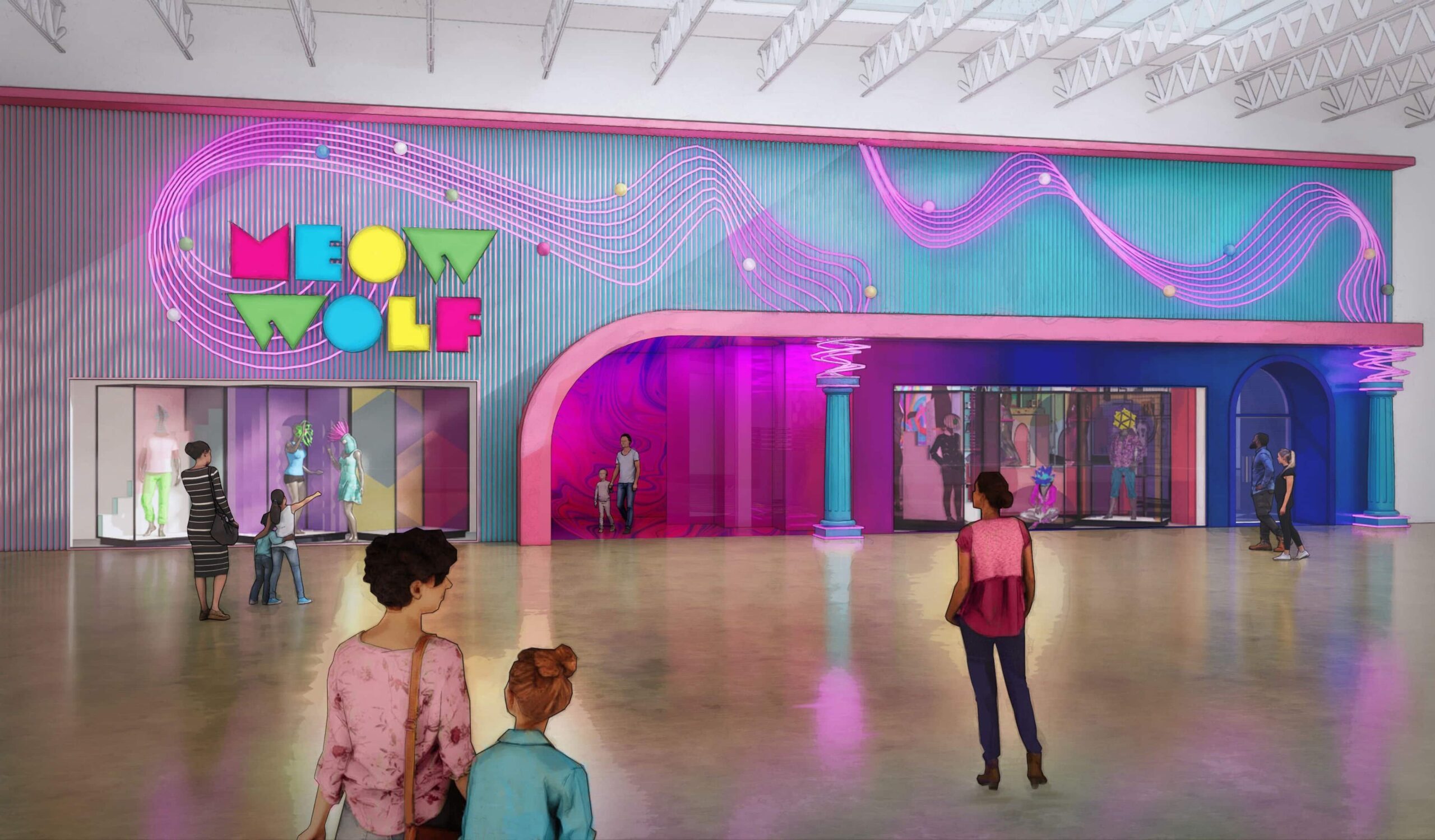 BY ADRIAN GOMEZ / JOURNAL ARTS AND ENTERTAINMENT EDITOR
May 11th, 2022 – Santa Fe-based arts collective Meow Wolf announced Wednesday two new permanent exhibitions in Grapevine, Texas, and Houston.
They will mark the company's fourth and fifth permanent exhibitions.
"The Meow Wolf story universe is expanding and Texas holds the keys to our next chapters," said Jose Tolosa, Meow Wolf CEO, in a news release. "Opening a permanent exhibition in the largest and one of the most diverse states in the country has been on Meow Wolf's radar for years, and we are excited to be formally underway. The opportunities this state has presented have already become the touchstones of a vibrant, arts-centric portal of imaginative creativity."
According to Meow Wolf, the Grapevine exhibition in the Dallas-Fort Worth area will be located in Grapevine Mills and is slated to open in 2023.
Grapevine Mills is known for its unique retail offerings of more than 180 stores of shopping, entertainment and restaurants.
"An exact name for the exhibition will be announced at a later date," Tolosa said.
The Houston exhibition will be located in the Fifth Ward and is slated to open in 2024, with The Deal Co. as development partners.
The district has a long history of diverse communities dating back to the late 1800s, and has been transformed into an arts and cultural destination in recent years.
According to Meow Wolf, the locations have been on the company's radar for over two years.