Meow Wolf Announces D.C. Expansion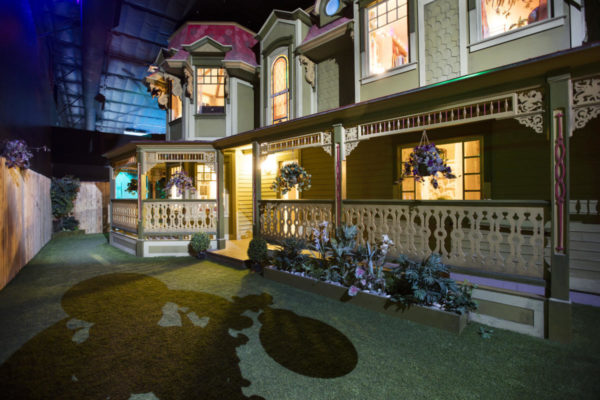 December 11th, 2018 – Denver, Las Vegas, and now the nation's capital.
Meow Wolf announced Tuesday morning that it will create a permanent exhibition in Washington D.C. The three-story, 75,000 square foot facility is set to open in 2022.
The facility, which will be built in city's Fort Totten neighborhood, is being developed by the Morris and Gwendolyn Cafritz Foundation. Meow Wolf will be an anchor tenant, according to spokesperson John Feins. The Cafritz Foundation, which is a D.C.-based grant-giving organization, funds projects in several interest areas including the arts, community services and the environment.
Meow Wolf has made the agreement with the foundation, but Feins said major details about the project including renderings and costs will be unveiled in 2019. He said the foundation will cover "most of the development."
"It's a preliminary announcement just to let everyone know we're excited, thrilled and it's happening," Feins said.
The D.C. installation will feature a new narrative, according to the announcement.
"Washington, D.C. is an international cultural powerhouse and an ideal setting for the evolving Meow Wolf story universe that began with House Of Eternal Return," CEO Vince Kadlubek said in a statement. "Our intergalactic, transmedia story is rooted in a community of underdogs who overcome 'The Powers That Be,' and we will have something really special for all the fellow underdogs who seek a trans-formative experience when we unveil the D.C. chapter."
According to Feins, representatives from the Cafrtiz Foundation visited Santa Fe's House of Eternal Return in 2018 and invited the arts group to work with the foundation on its vision for "arts that benefit community."
"We are excited to announce this new partnership with Meow Wolf," Jane Cafritz, a member of the Morris and Gwendolyn Cafritz Foundation's board said in a statement. "Meow Wolf has grown beyond the innovative DIY art collective to a nationally renowned, immersive art experience. This opportunity will be an important addition to Washington, DC and the Northeast DC.
This is the third permanent installation project Meow Wolf has announced this year. In January, they unveiled plans for a 90,000 square foot facility in Denver set to open in 2020. Two weeks later, the organization announced it would open up a space in Las Vegas in late 2019 inside the new AREA15 development. Meow Wolf will also debut an "artist-driven" ride at Denver's Elitch Gardens Theme & Water Park in 2019.
Its House of Eternal Return in Santa Fe debuted in March 2016. The facility reached 1 million visitors in July.
TO READ THE ABQ JOURNAL ARTICLE CLICK HERE
TO READ THE MEOW WOLF ARTICLE CLICK HERE