Local, State Leaders React to Facebook's Grand Opening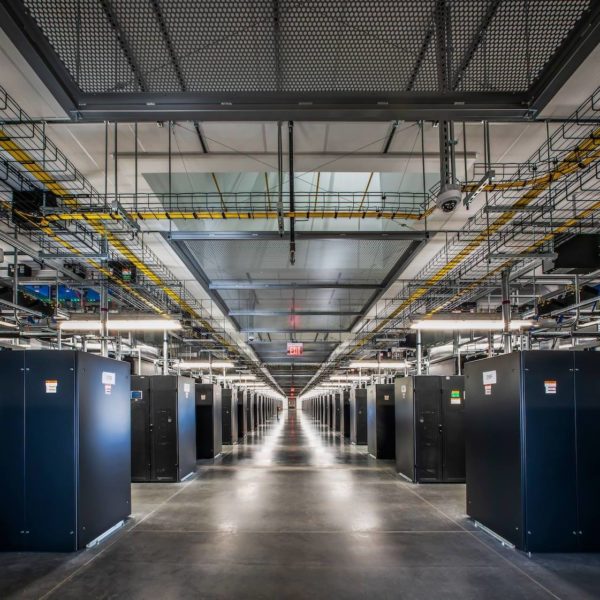 February 7th, 2019 – Now that Facebook's data center in Los Lunas is open, economic development and business leaders at the local and state levels are excited to see what happens next.
A grand opening for the 970,000-square-foot facility took place Thursday morning and saw speeches from a variety of stakeholders, many focusing on the potential the facility represents for the village of Los Lunas and the state at large.
The construction on Facebook's six-building data center will last into 2023, bringing more than 1,100 workers on site per day on average. In total, the six-building data center will eventually employ over 300, officials said.
The data center is New Mexico's largest industrial revenue bond project. With the bond, Facebook is set to buy up $30 billion in IRBs over the next 30 years, according to the village of Los Lunas.
Here are what some stakeholders had to say about Facebook's arrival in The Land of Enchantment:
Alicia Keyes — Economic Development Secretary, State of New Mexico
"Facebook's grand opening this week is an incredible success for New Mexico. The state provided $10 million in [Local Economic Development Act] support and we've already seen more than that come back to us in direct economic impact simply in [gross receipts taxes]. … From the Community Boost tour Facebook did in Albuquerque last spring, to the high-wage jobs, and the $2 million cumulative gross receipts tax revenue that the Village of Los Lunas has seen, Facebook is a priceless community partner."
Charles Ashley — President, Cultivating Coders
"Cultivating Coders has always believed that overlooked communities are not just rural places but are often places within sight, right under our noses, which is why we are proud to be working in Los Lunas and partnering with Facebook to provide the youth with a world-class computer science program. We see Los Lunas as a place of deep roots, culture and innovation. Facebook hit the jackpot."
Gary Tonjes — President, Albuquerque Economic Development
"When we were working on the recruitment of Facebook, the company made it abundantly clear that they would support local employers, and they have done that in a big way. For example, more than 170 subcontractors from throughout New Mexico are helping to build the campus, which will have more than 1,000 workers on site daily for the next five years, just as they have for the past two. Many of those subcontractors are members of AED, and they tell us that the contracts they've signed with Facebook are among the largest, if not the largest, contracts in the history of their respective companies. … When an innovative tech leader such as Facebook selects the Albuquerque metro area, it sends a clear message to companies everywhere that this is a great place for business investment."
Ralph Mims — Economic Development Manager, Village of Los Lunas
"It kind of puts us on the map. [Today] was everything I thought it would be. With Facebook being in our community, we want to get ancillary businesses that feed off data centers. A lot of retail has come directly or indirectly as a result of Facebook being in our community. … I want to see another data center look at our town. I want to see good, industrial jobs [to] come to Valencia County. Los Lunas is on the move — small community, big possibilities."