Local Firm Named One of America's Top Entrepreneurial Companies
By Collin Krabbe  – Technology reporter, Albuquerque Business First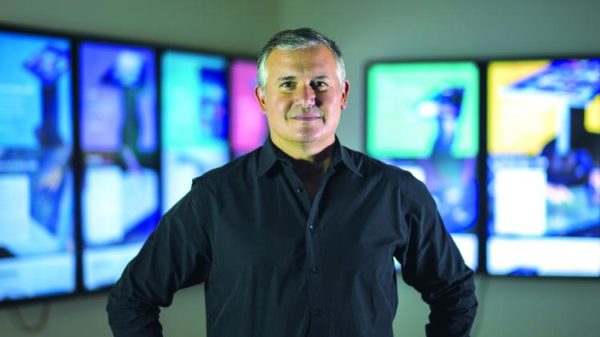 January 3rd, 2019 – Corrales' Ideum, a company that builds and designs interactive exhibits and touch tables, has landed on a list of the country's most promising small businesses.
Entrepreneur magazine, which every year identifies small firms that have "mastered the art and science of growing a business," ranked Ideum 178th out of 360 companies, highlighting its strong business valuation and financial outlook.
"We're completely self-funded, we're virtually debt free," said Ideum CEO and Creative Director Jim Spadaccini, adding that not being indebted to other people makes for quicker decision-making. "We pretty much invest everything right back into the company."
The other metrics for the analysis were revenue and customers, management efficiency and innovation.
Ideum, which was one of Business First's Fastest Growing Companies in 2017, saw $8.2 million in FY17 revenue and expects to see a little more by the end of this fiscal year, which ends at the end of the month.
Spadaccini said the days of steep growth are likely gone, and Ideum is focusing on becoming more innovative.
Ideum expanded into a 5,500-square-foot fabrication facility earlier this year, signaling a shift away from the touch table market, which Spadaccini previously told Business First had become commoditized due to competition.
The expansion was supported by the Job Training Incentive Program, the Sandoval County Economic Development Fund and $75,000 of Local Economic Development Act funding, Business First reported.
Ideum has around 50 workers and will ask the government for help to hire more through the Job Training Incentive Program later this month, Spadaccini said.