By Stephen Hamway, Albuquerque Journal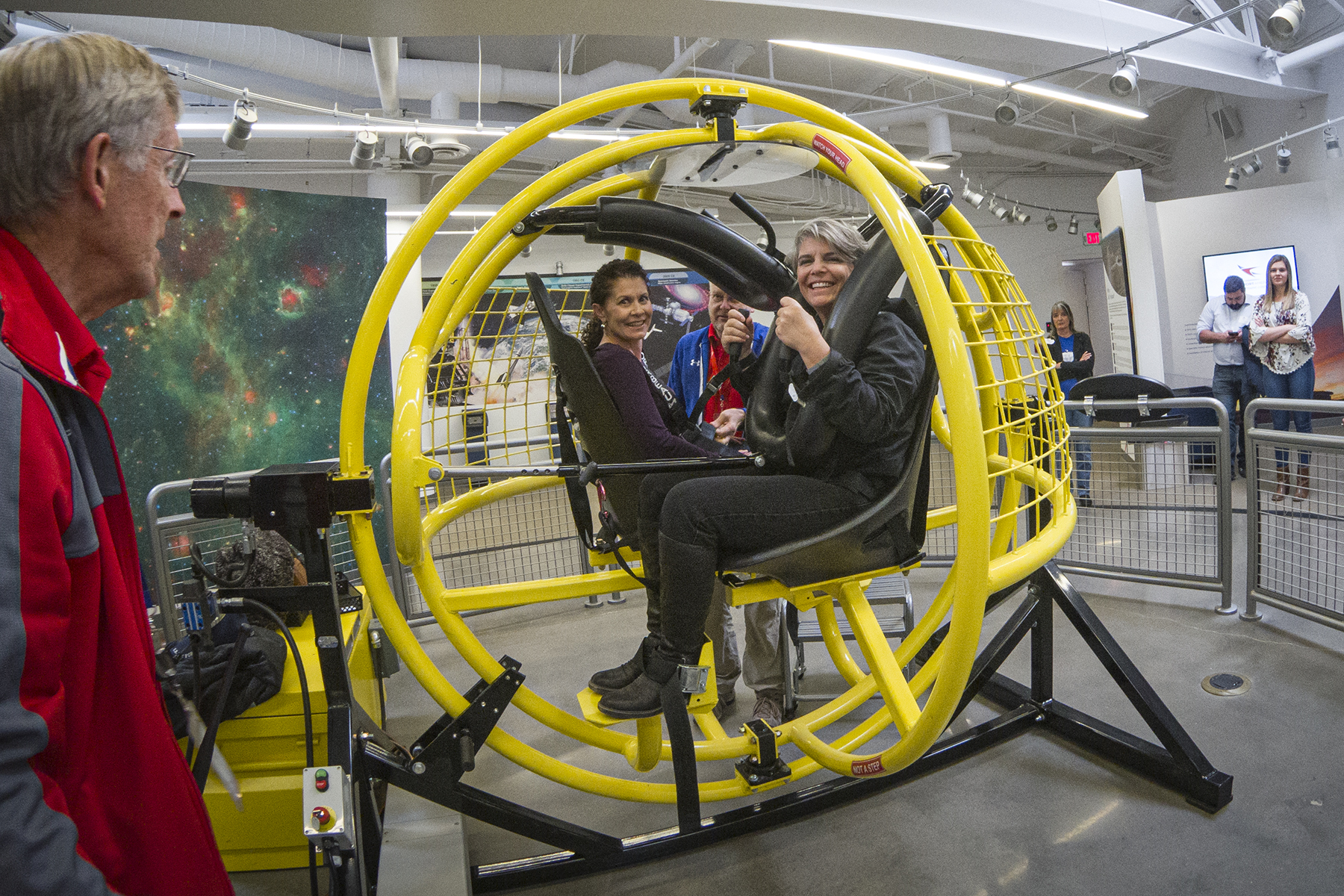 March 30, 2020 – Despite living less than 100 miles from Spaceport America as the crow flies, Alamogordo resident Bob Pattillo had never seen the distinctive, copper-colored hangar facility that marks the nation's first purpose-built commercial spaceport.
But after an all-day visit in February that featured a tour of Virgin Galactic's facility, highlighted by the recent arrival of the spaceship Unity, and presentations from several heavy-hitters within New Mexico's burgeoning space industry, Pattillo said he came away with a newfound respect for the work being done 100 miles to the west.
"I had no idea how many things they were doing here," Pattillo said.
The tour was part of Leadership New Mexico's alumni program, aimed at continuing to educate business leaders across the state even after they've graduated from the organization's core program.
In keeping with the goals of the program, Pattillo and other members of the approximately 40 Leadership New Mexico alumni said they left with a better understanding of Spaceport America's estimated $950 million impact on New Mexico's economy.
"The idea that we have a facility like this in southern New Mexico is pretty impressive," said Rob Nelson, alumni program chair for Leadership New Mexico.
Patty Komko, president of Leadership New Mexico, said 2020 marks the 25th year for the nonprofit, which aims to facilitate and identify community leaders all over the state and give them the tools to understand the challenges and opportunities New Mexico faces.