Job Training Incentive Program Approves $600,000 Allotment for 70 Jobs
From Albuquerque Journal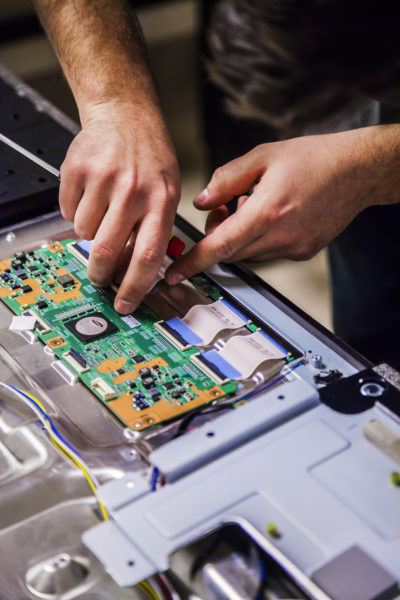 October 17, 2019 – Manufacturers that provide oil and gas products, solar windows, and specialty jewelry were among businesses just awarded a total of nearly $600,000 in job training assistance, Economic Development Secretary Alicia J. Keyes announced.
The board of the Job Training Incentive Program voted to allot the money to a total of six companies to train 69 regular jobs and one intern in Albuquerque, Carlsbad, Taos, Los Alamos and Santa Fe, according to a news release.
The average wage of all trainee positions approved is $27.26 per hour.
The state plans to invest a total of $598,661 in the following companies:
• Carenet Healthcare Services, Albuquerque, to support training 45 individuals
• Eagle Automation in Carlsbad, for 12 new trainees)
• Flow Science Inc. in Santa Fe for five trainees
• Splitter Designs in Taos, for two trainees
• The Verdes Foundation in Albuquerque for three trainees
• UBiQD in Los Alamos, to support two trainees plus one paid intern
The JTIP program reimburses 50-75% of employee wages for classroom and on-the-job training in new jobs for up to 6 months. The Legislature created it in 1972. Since then, JTIP has supported more than 1,600 training projects and the creation of nearly 47,000 jobs, according to the release/.
Eligibility for funding depends on the business, the role of the new jobs in that business, and the trainees themselves. JTIP eligibility guidelines can be found on the EDD website, http://gonm.biz.