By Collin Krabbe, Albuquerque Business First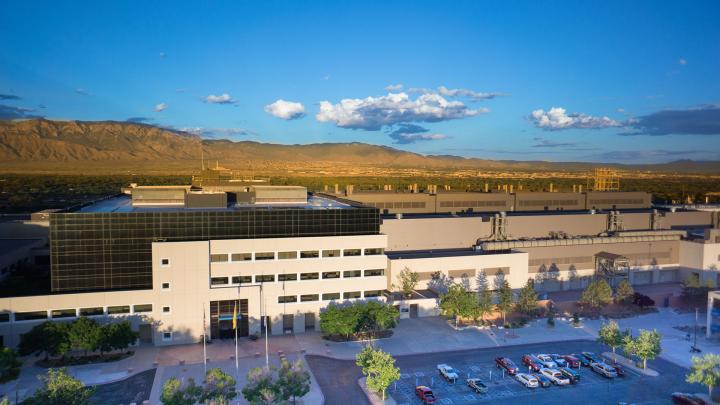 April 20, 2020 – Intel hired 509 new employees at its Rio Rancho plant last year, according to an annual report filed with Sandoval County on Monday.
The number of new hires last year is the most since 2000, when Intel added more than 1,300 to its roster, the report says. The company employs a total of "more than 1,800" in Rio Rancho, according to the report, up from "approximately 1,200" in 2018.
The Santa Clara, California-based company announced two Rio Rancho expansions in the past two years. The first, announced in September 2018, was for more than 100 employees for Intel's 3D XPoint technology. In May 2019, the company said it planned more than 300 positions to support its move into data-rich markets.
With more than 500 jobs added in 2019, Intel's total hiring surpassed its announced hiring goals for those projects by over 100. Spokeswoman Linda Qian said the additional jobs were part of its growth plans announced in May 2019, which exceeded expectations for job creation.
New Mexico Intel workers earned more than $145,000 annually on average last year, including salary, benefits and bonuses. New Mexicans made up 53 percent of the new hires, the report says.
Intel also upped the amount of money it spent on capital investments, according to the annual report. It invested more than $660 million in Rio Rancho last year — $524 million more than it spent in 2018.
The company paid $9.15 million to Sandoval County last year as part of its Industrial Revenue Bond agreement. Property tax paid to the county by Intel totaled $638,000, the annual report says.
Intel is continuing to grow in Rio Rancho, Qian said: "We do still have several positions … we're still hiring."
Business First reported last year on how Intel's growth in Rio Rancho impacts economic development efforts and what paths the region might take to use Intel's growth as a springboard to build a thriving tech ecosystem.