NEW MEXICO RANKS
1ST

IN THE WEST FOR MANUFACTURERS WITH THE

LOWEST EFFECTIVE TAX RATE

Don't take our word for it, take Ernst and Young's here. We've done what it takes to make it easy and cost-effective to locate in New Mexico. Our state has a comprehensive Jobs Package designed to work for businesses and workers. This lowers corporate income tax rates to 5.9% and provides a single sales factor apportionment methodology for corporations whose principal business activity is manufacturing.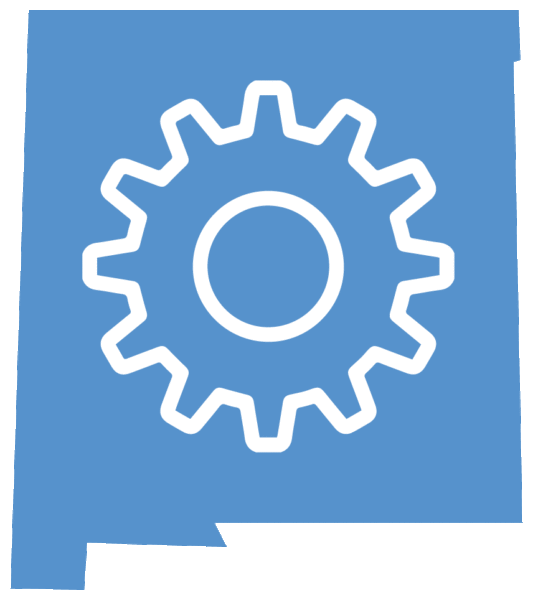 New Mexico has a skilled workforce that is essential to the advanced manufacturing industry.  The Southwest is experiencing the fastest rate of population growth in the United States, so your company will have access to the workforce they need. In addition to abundant talent, low cost of living makes New Mexico's manufacturing workforce affordable to employ.
New Mexico has mature business parks dedicated to advanced manufacturing. The Sandia Science and Tech Park, for example, is home to dozens of companies that support national laboratories. Our universities and community colleges also have growing advanced manufacturing programs to meet New Mexico's demand for skilled workers. All of these projects have one common goal: to connect your company to the right elements to make your manufacturing goals a reality.
The Southwest is the fastest growing region of the country and New Mexico is right at the heart of it. We have no inventory tax and the lowest effective tax rate for manufacturers in the nine-state Western region. The 2013 New Mexico Jobs Package reduced the state's corporate income tax rate 22 percent—from 7.6 percent to a top rate of 5.9 percent. The state also has the lowest property tax burden in the nation—property here is assessed at only 33% of its market value.
New Mexico also enacted a single sales factor for manufacturers without an investment threshold, which phases in in over a five-year period, beginning at 50% and increasing to 100%. This abates the state corporate tax liability for most manufacturers and eliminates obstacles for new investment.
New Mexico is supported by three interstate freeways, a vast railway system, and a number of regional and international airports, New Mexico offers direct access to much of the United States and Mexico. From New Mexico, it's possible to reach Texas, Arizona, Colorado, Kansas, Oklahoma and Utah within one day's trucking, and California markets in two days. Distribution companies, manufacturers, and other businesses are well-positioned here to serve both east and west coast clients.
ADVANCED MANUFACTURING COMPANIES IN NEW MEXICO INCLUDE