What can you do with near instant access to Mexico, abundant major rail hubs, a network of major interstates and 60 airports, all within the fastest growing region in the U.S.? A lot. Once we show you how to take advantage of all of this, along with a top-notch talent pool, plus our incentives, you\'ll be on the road to long-term success.
NEW MEXICO'S BORDER WITH MEXICO HAS QUICKLY BECOME ONE OF THE BUSIEST CROSSINGS IN THE COUNTRY.  Why? Because New Mexico makes it easy. We make it easy to cross, easy to build, and we make it easy to get where you\'re going.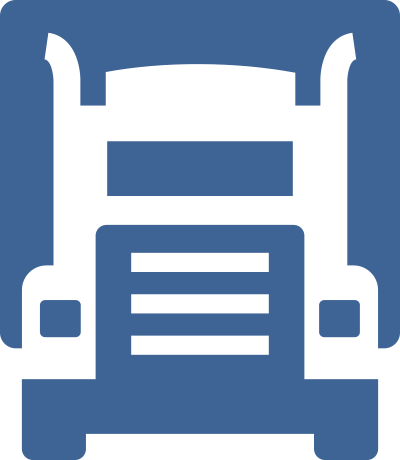 Equidistant to the ports of Southern California and the ports of Texas.
Overweight Cargo Zone allows trucks up to 96,000 lbs of cargo even if they have a reducible load.
Lowest property tax rates in the U.S., no inventory tax and a number of tax incentives for manufacturing.
The Burlington Northern Santa Fe (BNSF) and Union Pacific railroads provide direct service to the Ports of Long Beach and Houston, as well as ports of entry at the Mexican and Canadian borders.
State-of-the-art intermodal facility by Union Pacific (UP) just across the Mexican border ($400 million investment). The new UP facility has fueling facilities, crew change buildings, locomotive inspection tracks, an intermodal ramp, a switching yard and 200 miles of track.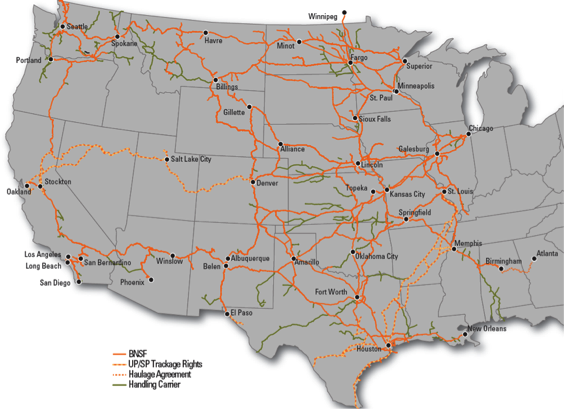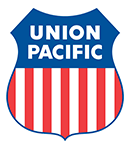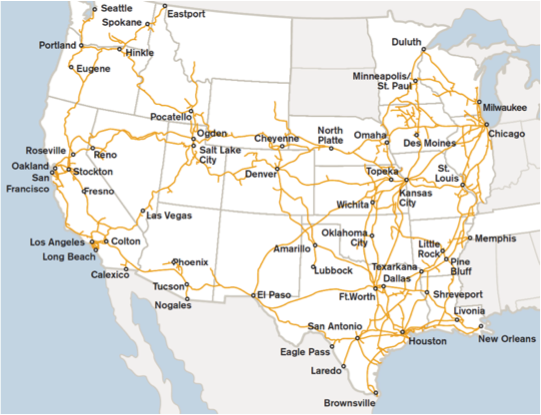 From New Mexico goods can be delivered to Texas, Arizona, Colorado, Kansas and Utah within one day, and California markets in two days.  The volume of truck traffic into the state translates into low backhaul rates for goods leaving the state.
New Mexico offers direct access to the East Coast, the West Coast, the Midwest, and the borders of Mexico and Canada via three international ports of entry, all overseen by the New Mexico Border Authority with varying degrees of service: Santa Teresa, Columbus, and Antelope Wells.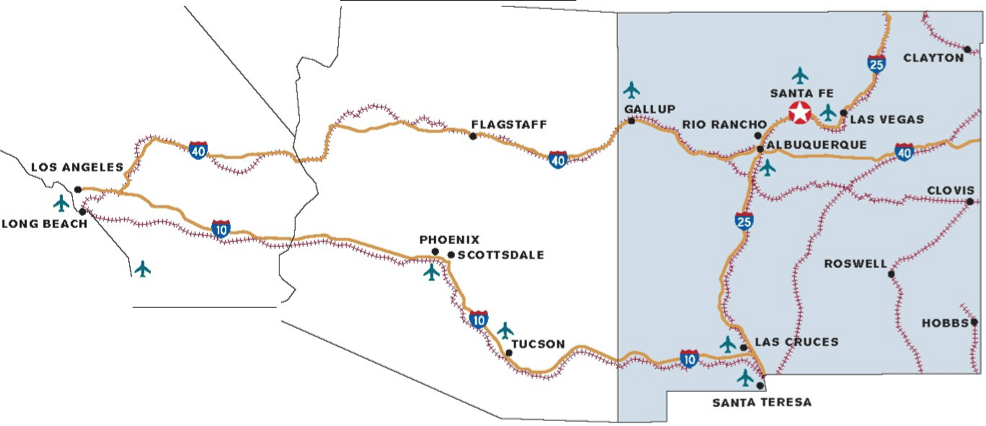 More than 60 airports are located throughout New Mexico; four international airports serve different regions of the state.
LOGISTICS, TRANSPORTATION & DISTRIBUTION IN NEW MEXICO INCLUDE