By Film Las Cruces, via Las Cruces Bulletin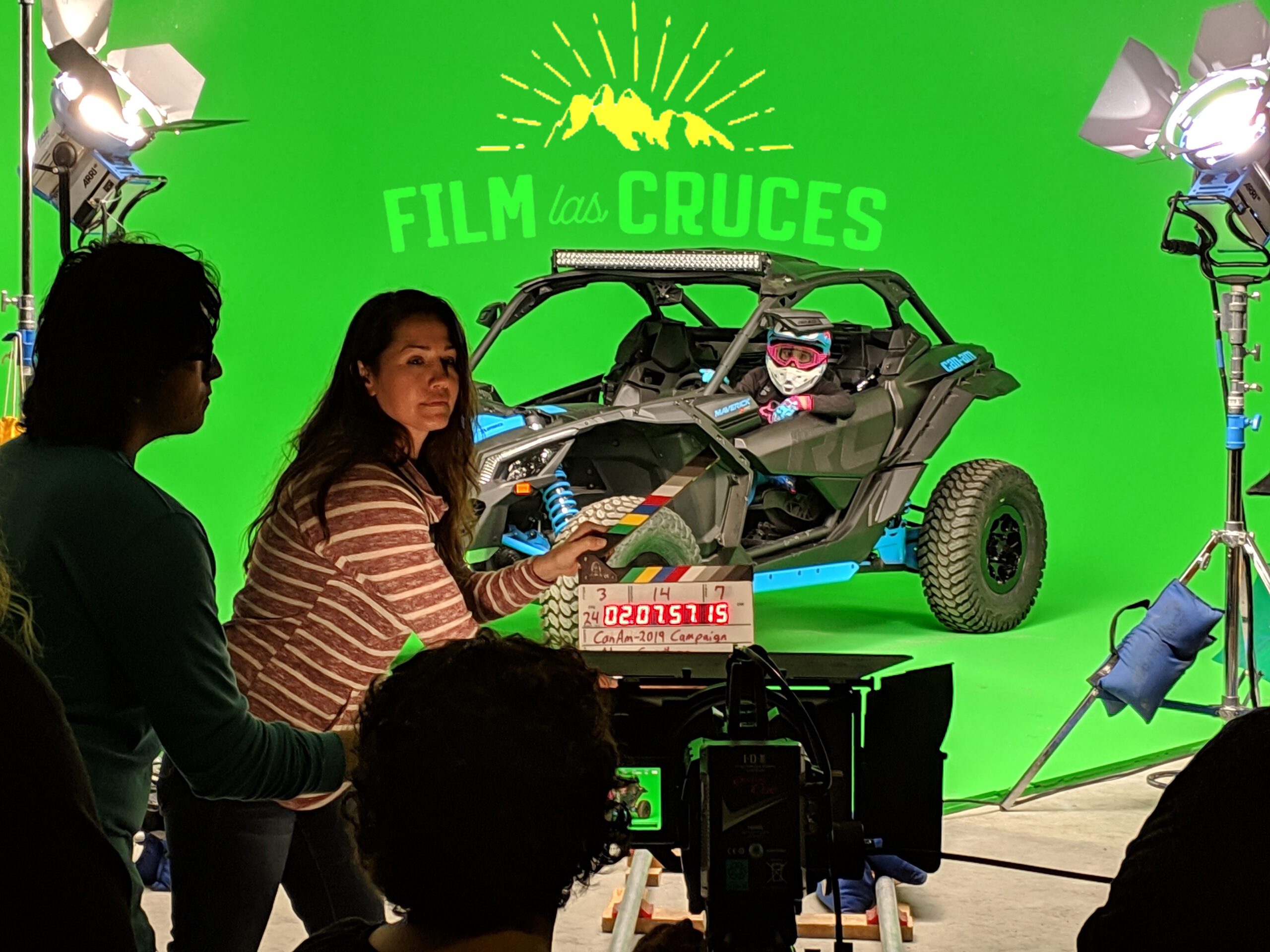 July 24, 2020
In a new partnership between Film Las Cruces (FLC), the film and digital media industries and the Southwestern Area Workforce Development Board (SWAWDB) (part of the New Mexico Department of Workforce Solutions [NMDWS]), significant U.S. Department of Labor funding under the Workforce Innovation and Opportunity Act will now be available to train and equip people in Doña Ana County and southwest New Mexico to support the film and digital media industries, as well as to promote economic development in New Mexico.
This opportunity is made possible through the local workforce board's June 30 decision to designate occupations within film and digital media as in-demand.
The designation was based on the significant growth in these sectors statewide (and has become a targeted priority for the state), as well as local efforts by FLC and others to expand local film and digital media jobs and economic development.
New Mexico State University and Doña Ana Community College are eligible training providers for New Mexico. The DACC Art Department, which offers multiple degrees and certificates in film and digital media, has filed paperwork to include its training courses on the eligible training provider list, including film-crew training, digital film, game development, digital graphics technology and commercial photography.
If a worker or student qualifies for the program, he or she can sign up at the local New Mexico Workforce Connection office. Training funds can cover tuition, equipment, books, technology and travel assistance. It is intended to train workers and help provide the tools they need.
A prime example is the DACC Film Crew Training Program (FTTP), which takes place at FLC Studios. FLC Studios has hosted recent film productions, including "The Mule," "Walking with Herb" and "Death in Texas," and offers multiple film sets for training and production.
FLC has been working toward this partnership for the last year, having extensive meetings with regional staff and with NMDWS Sec. William J. "Bill" McCamley.
"We look forward to supporting economic development through sector partnership strategy activities," said SADB Chair Joshua Orozco. "By working with industry stakeholders, both the educational training providers and workforce partners will help design training programs that meet the needs of businesses by developing a skilled and ready workforce."
"Growing the film and digital media industries in Las Cruces and Doña Ana County remain an exciting target for us," said state Sen. Jeff Steinborn, D-Doña Ana, chair of the nonprofit FLC board. "They will play an important role in growing a creative economy to help retain some our best and brightest and create good jobs and local economic development."
"Creative Media Technology brings together various dynamic technologies, including digital media, web design, multimedia, photography, animation and digital film," said DACC Arts Department Chair and FLC board Vice President Matt Byrnes. "There may not be a better time to get state-of-the-art training in film & digital media technologies."