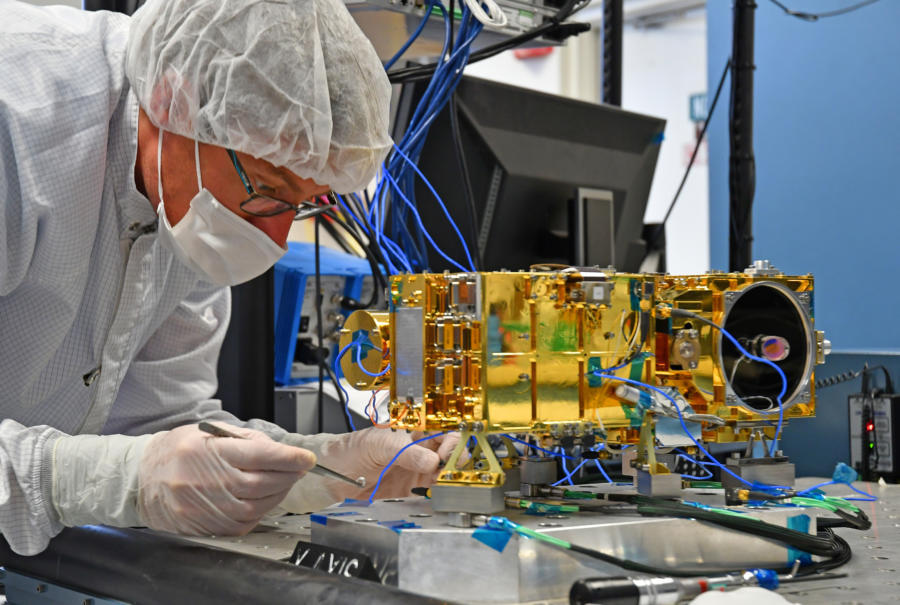 November 15th, 2020 – NASA's new Mars 2020 mission has New Mexico written all over it.
The spacecraft carrying NASA's latest Perseverance rover is scheduled to reach the Red Planet this February after launching from Cape Canaveral Air Force Station last July. Once the rover touches down on Mars' surface, it will search for signs of ancient life, and collect rock and soil samples for possible return to Earth.
In addition, a tiny helicopter attached to the rover will provide the world's first controlled test flight on another planet.
The rover, the chopper and the cruise-stage spacecraft now hurtling through space are loaded with New Mexico-made technology to help power things up, control operations and enable much of the scientific research Perseverance will conduct on Mars.