Fast-Growing ABQ Tech Firm Expands Into Fourth Local Facility
By Collin Krabbe  – Technology reporter , Albuquerque Business First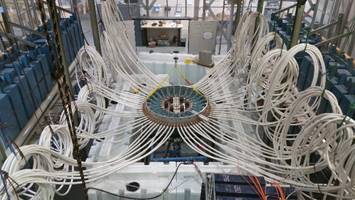 April 29, 2019 —Albuquerque tech firm Verus Research is expanding into its fourth local facility.
Verus, which was founded five years ago, will begin moving into an 11,850-square-foot space at 2340 Alamo Ave. SE on May 1. The deal closed in early April. Business First confirmed the expansion with Verus; Albuquerque commercial real estate agency Retail Solutions, which represented the tenant in the transaction; and Building Interests, which represented the building's owner.
Verus Managing Director Hank Andrews said the company plans to staff the facility with "at least" a dozen new hires, many of whom will be electrical engineering professionals, by early June. He said the space was chosen partly because it has security equipment needed for classified government work.
Between 2015 and 2017, Verus saw revenue growth of over 322 percent, according to our List of New Mexico's Fastest-Growing Companies. Andrews said the firm expects $16 million in total revenue during the current fiscal year, a third more than it saw during the previous year. It has 75 employees, according to Andrews, who said the company works hard to be a frontrunner in the job market.
"We want to be the employer of choice," Andrews said.
Verus provides a wide range of services including modeling and simulation architecture, tactical systems development and testing and strategic systems engineering. Its clients include NASA, Lockheed Martin and Sandia National Laboratories, according to Verus' website.