Farmington Manufacturer to Expand and Add 180 New Jobs
BY: Ron Davis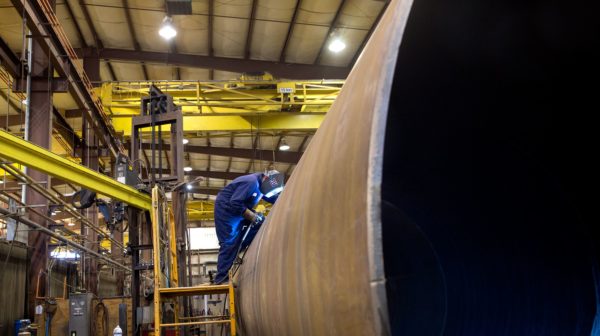 December 17th, 2018 – Farmington manufacturer Process Equipment and Service Co. announced it is growing and adding jobs.
PESCO is expanding its operations and is expected to create up to 180 new jobs, Gov. Susana Martinez's office announced Monday. The company also is set to invest more than $7.5 million, adding 20,000 square feet onto its facility.
The state will invest up to $2.35 million in Local Economic Development Act funding for the expansion. San Juan County will act as the fiscal agent for the LEDA award. LEDA is a financial incentive used by the state and local governments as a closing fund to recruit new businesses and grow existing businesses in New Mexico.
"By expanding their manufacturing facility and creating more well-paying jobs, PESCO is expanding their impact on the local economy and helping New Mexicans find good jobs," Economic Development Secretary Matt Geisel said in a statement.
The company tapped into LEDA funding to add 170 jobs in 2017, according to a release.
"PESCO has become a leader in process equipment in the western United States and is able to compete head to head with large companies from Denver to Houston," PESCO President and CEO Kyle Rhodes said in a statement. "The quality of our workforce, which is 70 percent Native American, is exceptional including our outstanding engineers and our fabricators that are second to none."
PESCO, which manufactures process equipment for the oil and gas industry, recently partnered with Albuquerque-based BayoTech, an agricultural tech firm by producing components for reactor units. The expansion allows PESCO to follow through with that, according to a news release.
"PESCO's manufacturing expertise allows BayoTech to focus on developing our core technology and expanding our market," BayoTech CEO Justin Eisenach said in a statement. "This allows for profitable sales growth and greater economic activity centering around skilled manufacturing job creation, economic diversification and acceleration of New Mexico's innovation ecosystem."
"Our future is bright, as we look to expand, partnering with BayoTech, another New Mexico company, to bring technology developed in our state in innovative products to the chemical and agricultural industries worldwide," Rhodes continued."