Desert Valley Brewing Co. to Expand With Second Location
By Collin Krabbe  – Technology reporter , Albuquerque Business First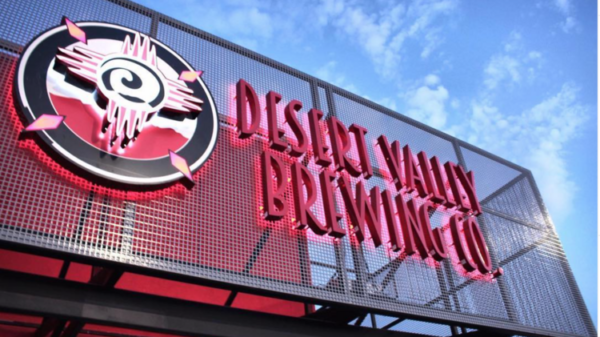 April 10, 2019 — Albuquerque brewery Desert Valley Brewing Co. is expanding into the Northeast Heights, taking over Red Door Brewing's former space, and it won't be serving only beer.
"I think there's kind of a void on barbecue in Albuquerque," co-owner Chris Senutovitch said. "For us, the food is a big draw."
The location is set to have a soft opening in the coming weeks with the company aiming for a May grand opening, marking its second location. The new space is located at 3517 Wyoming Blvd. NE and boasts around 4,800 square feet and includes a taproom and restaurant area.
Senutovitch said Desert Valley signed a five-year lease for the space and is spending about $120,000 on the expansion. Coe & Peterson broker Tenee Swingle handled the transaction.
Albuquerque contractors CJT Electric and Rodri Builders performed renovations for Desert Valley, according to Senutovitch.
The new space will have 12 beers and eight ciders on tap. The barbecue joint will be called Cody's and offer a variety of sauces, Senutovitch said. The eatery and taproom will employ around 17 in total.
Desert Valley is co-owned by Senutovitch, Dakota McCarthy and Brent Ogle.
The brewery's new digs will include space that was formerly used as a bar by neighboring establishment Poki Poki Cevicheria, according to Senutovitch.