Coach Jackson to Promote New Mexico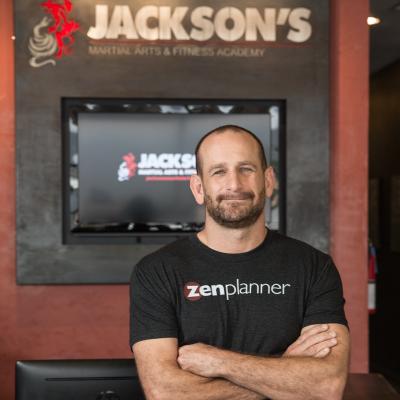 February 5th, 2019 – Greg Jackson, a well-known mixed martial arts trainer based in Albuquerque, is launching an effort to promote New Mexico businesses and tourism whenever he travels as part of his coaching business.
Jackson will kick off his "New Mexico Experience" in Melbourne, Australia, where he will specifically promote the Albuquerque International Balloon Fiesta, Santa Fe's Meow Wolf, and Organ Mountain Outfitters of Las Cruces.
"New Mexico's unrivaled culture, businesses, and natural beauty remain one of the best-kept secrets in the world, but it's time we all join forces to tell our amazing story on the international stage," said Jackson, who has coached Jon Jones, Georges St. Pierre and Albuquerque-native Holly Holm.
"I am truly blessed to have grown up, raised my family and built my businesses in New Mexico, but now it's time for me to do more for the state I love," he said. "The New Mexico Experience will allow me to brag about and showcase our state's unique businesses and tourism opportunities on the global stage."
Jackson, co-owner of Jackson Wink MMA Academy in Albuquerque, said after he returns from Australia, he will announce how businesses can apply to be the next three "New Mexico Experience" companies when he travels to a championship on March 2 in Las Vegas, Nev.
For each trip Jackson takes, he will select one company each from northern, central and southern New Mexico.