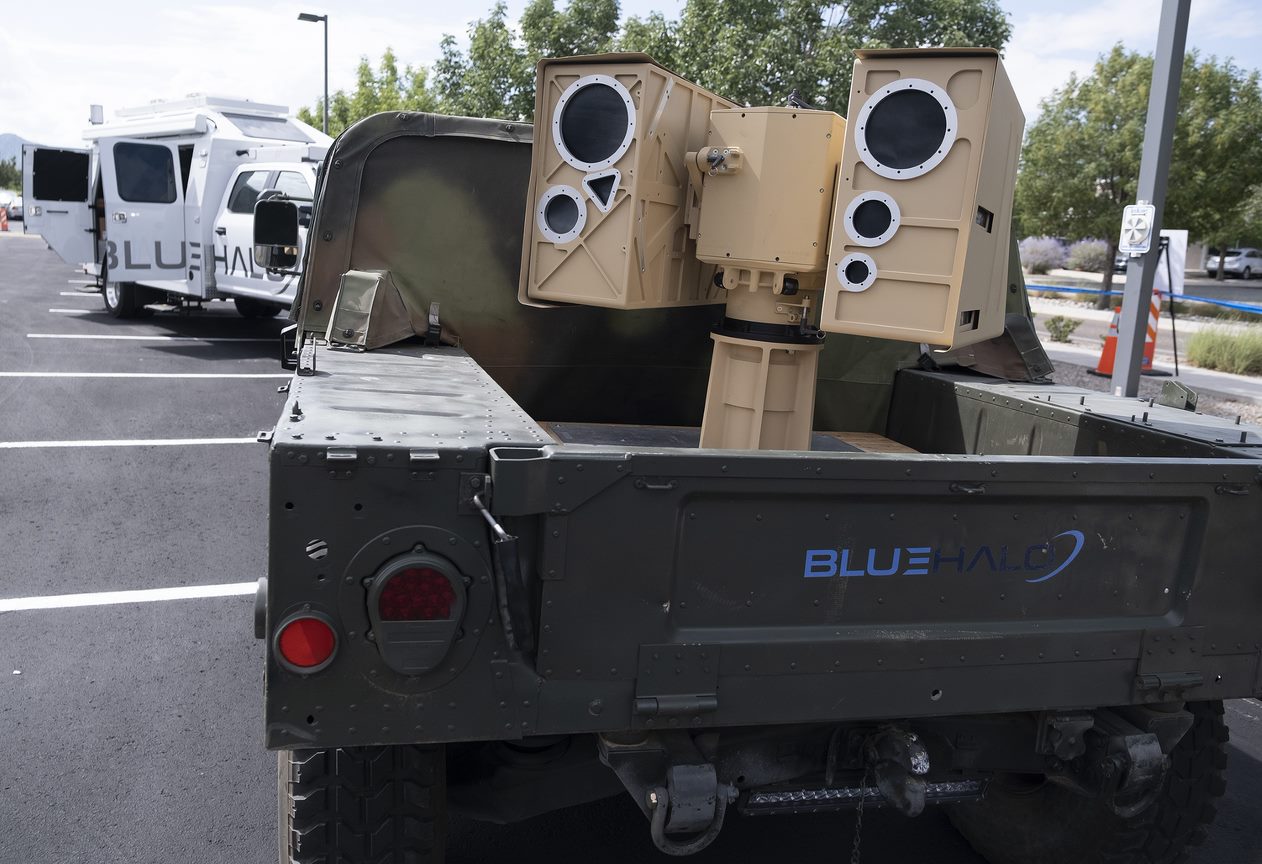 BY RYAN BOETEL / JOURNAL STAFF WRITER
August 18th, 2022 – A facility to manufacture directed energy weapons and satellite components opened Thursday near Kirtland Air Force Base – the latest addition to the local space industry.
Virginia-based engineering firm BlueHalo LLC opened a 73,000-square-foot research and development, manufacturing and office space within Sandia Science and Technology Park, which is located just off the northeast part of KAFB.
BlueHalo now has more than 200,000 square feet of office space around Albuquerque, but the building that opened Thursday marks its first local manufacturing site.
"Our history is more of a research and development type organization. We're transitioning a lot of those products into production as we get more and more orders," said Katie Selbe, BlueHalo's chief operating officer. "Our plan is to do a lot of that production here."