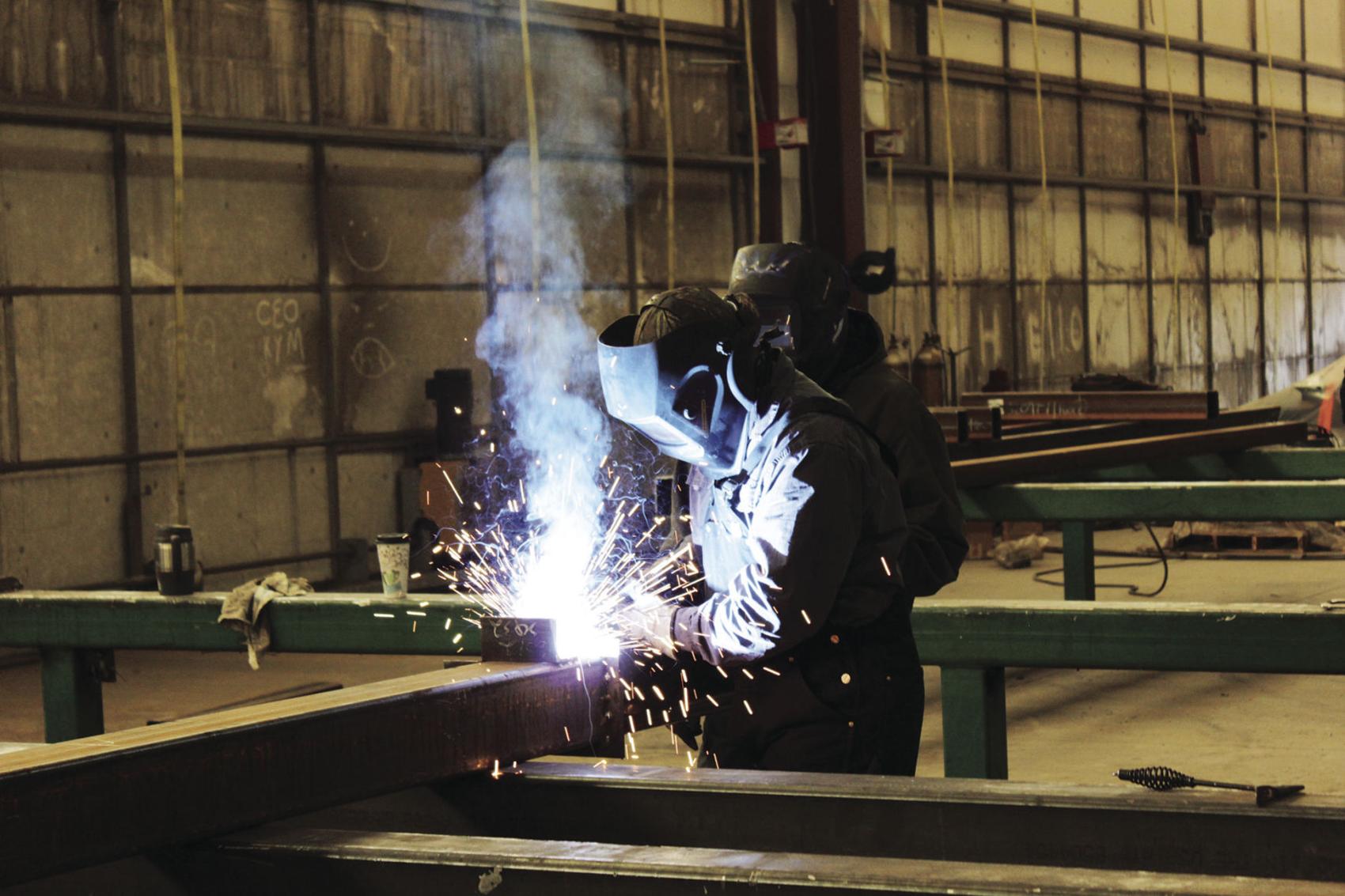 December 8th, 2018 – An Amfabsteel Inc. expansion is adding more jobs than expected.
In August, the structural steel fabrication and manufacturing firm announced a multi-million-dollar expansion that would create 40 new jobs. Last week, state Economic Development Secretary Matt Geisel announced that expansion create up to 80 new skilled manufacturing jobs, according to a news release from the Economic Development Department.
The company also plans to invest more than $8 million for the expansion over three years, according to the release.
"Amfabsteel Inc. is a homegrown success story and an industry leader. I'm thrilled to see them expand yet again," Geisel said. "By doubling the size of their manufacturing plant and creating more well-paying jobs, Amfabsteel Inc. is expanding their impact on the local economy and helping New Mexicans find good jobs."
The company is adding 75,000 square feet to more than double the size of its manufacturing plant. The expansion will take two years.
Amfabsteel manufactures structural steel for large buildings, and more than 90 percent of its work is for out-of-state projects. Its last expansion was in 2017, when employment more than doubled at Amfabsteel and its sister company Phat Steel, Inc.
The average salary for positions is $17 an hour.
"Faced with the need to grow our business to serve our client's needs, we had to consider moving to another location, most likely out of our great state," said Amfabsteel Inc. President Mark Mosher. "Because of the hard work by the very talented people at the various state, county and town levels, as well as the (Sandoval) Economic Alliance, I am happy to say that we will be moving forward with an expansion at our existing location."
Bernalillo Mayor Jack Torres pointed to the long-standing relationship between the town and Amfabsteel.
"We appreciate the opportunity to partner with them once again, and look forward to their expansion which means more manufacturing jobs for our community," Torres said.
The State of New Mexico will invest up to $900,000 in Local Economic Development Act funds in the expansion, and Sandoval County will act as the fiscal agent for the award. The Town of Bernalillo played a pivotal role in enabling this expansion with the sale of 4.66 acres of industrial land from the town to Amfabsteel.
Additionally, Sandoval County will consider a LEDA-ED Fund application by Amfabsteel at the December and January county commission meetings.
TO READ THE FULL ARTICLE CLICK HERE