Angel Fire Brewery to Make First Expansion to Albuquerque
BY: Ron Davis  – Reporter, Albuquerque Business First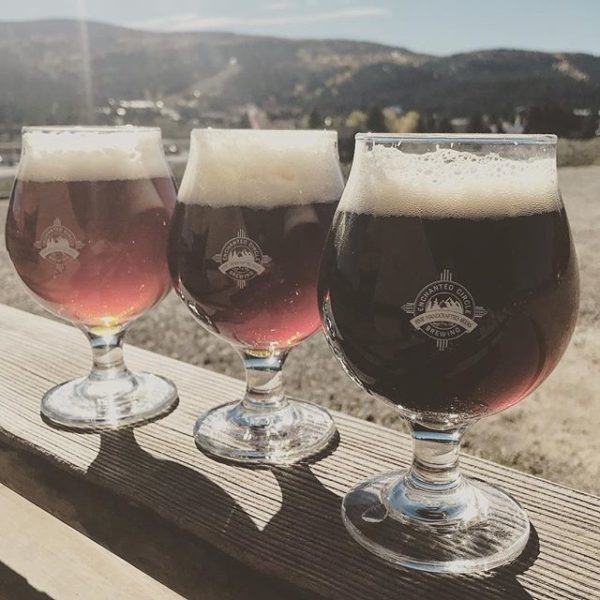 December 19th, 2018 – Enchanted Circle Brewing Co. has been wanting to expand to the Albuquerque market since it initially opened in 2016.
Now, it looks like that plan is coming into fruition.
The Angel Fire-based brewery has found a second home at 6001 San Mateo Blvd. NE, a 3,100-square-foot space that formerly was an I Love Sushi restaurant. Steve Larson, the owner of the brewery and taproom, confirmed Enchanted Circle's expansion in a phone call Tuesday.
The brewery has a liquor hearing scheduled with the city of Albuquerque on Jan. 4. Larson said the plan is to continue renovating the space and hopes to be open for business by late March. He's also the owner of Pub & Grub restaurant in Angel Fire.
Its Albuquerque location will also have a restaurant, a 1,000-square-foot patio and Larson plans to hire 25 employees, most of whom will be part-time.
Based off of 62 reviews, Enchanted Circle is considered a 4-star brewery by Yelp.com.
Albuquerque's brewery scene is getting crowded. Nexus Brewery and Restaurant said it is expanding to a third location by February. Business First reported Dec.4 that Boxing Bear Brewing Co. is set to open its second taproom at 1710 Central Ave. SW. Red Door Brewing Co. and La Cumbre also have completed expansions.
The restaurant industry in New Mexico represented 11 percent of employment in the state in 2017, with over 90,000 employees at more than 3,200 locations, according to the New Mexico Restaurant Association. The industry sales forecast for 2017 was estimated at $3.4 billion, and the number of restaurant jobs within the state is expected to increase 9.3 percent by 2027.
The craft brewing industry generated over $76 billion in 2017, according to the Brewers Association.