By Collin Krabbe  – Technology reporter , Albuquerque Business First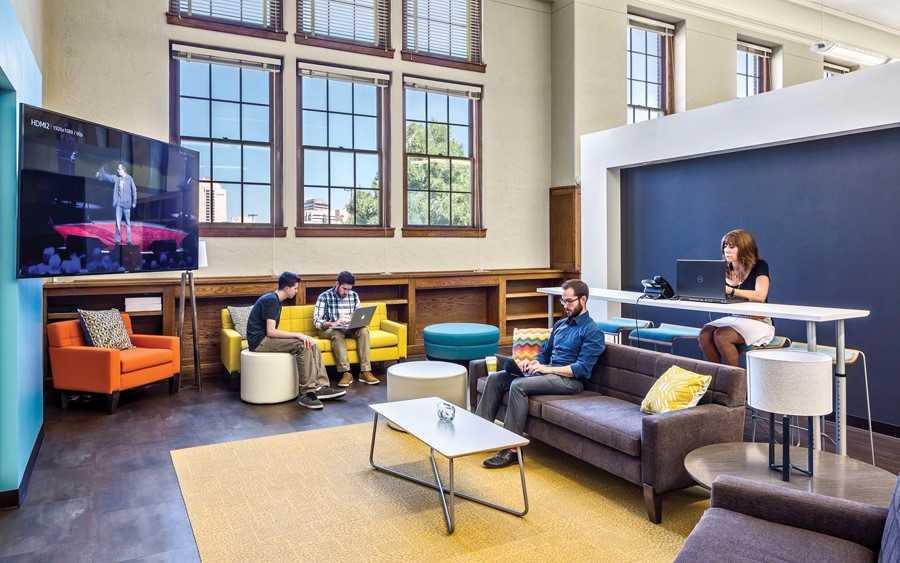 October 27th, 2020 – On the eve of what some say will be a rebound in coworking, Albuquerque-based FatPipe has plans to expand to a new location.
To serve those looking for office space in the East Mountains, FatPipe recently closed on a more than 6,000-square-foot building in Edgewood at 215 Cowboy Way. The location will be its third in the Albuquerque metro area.
"Putting a coworking space in a rural area is a test to see if the kind of services we provide for remote workers, entrepreneurs, small businesses and startups will help stimulate economic activity in rural communities. We believe there is an unmet need for entrepreneurial support," co-founder Stu Rose said in an email to Business First.
Coworking spaces like FatPipe offer shared workspace that people can use to conduct business and make connections with others. Members at FatPipe have access to multimedia equipment, information technology infrastructure, conference space and mentoring, according to Rose.
FatPipe paid $408,000 for the building, said Daniel Kearney, the realtor who represented the building's previous owner, the Single Action Shooting Society. Jeanette Raver of Realty One of New Mexico represented FatPipe in the transaction.
Rose declined to say how much FatPipe is spending on the expansion. The company also plans to open a fourth location in Taos in early 2021.
Coworking companies have taken a beating during the Covid-19 pandemic, losing many of their tenants in the months following the implementation of restrictions on gathering in New Mexico. FatPipe was no exception, losing about 90% of its tenants between March and July of this year, Business First reported.
With severely reduced cash flow, the situation forced one Albuquerque coworking space to pay its overhead with its owner's personal savings, Business First reported.
But though coworking spaces have suffered greatly during the pandemic, some expect the popularity of coworking to greatly increase as working from home becomes a long-term fixture — causing workers to seek space elsewhere.
"Working from home, while it can be a positive experience for a lot of people, it can also be very frustrating," Rose said in an interview earlier this year. Some who have transitioned to working from home have noted several challenges, including a sense of isolation.
"People miss the sense of community [and] being able to talk to other people."